STORY HIGHLIGHTS
NEW: Nepal calls claims its peacekeepers spread cholera "baseless, malicious"
NEW: Ten inmates in Haiti's largest prison have died of cholera
The U.N. warns people will die if protesters block access to roads, airports
A medical charity says resources are inadequate to combat the outbreak
Editor's note: See stories and images shared by iReporters in Haiti and the Dominican Republic.
Port-Au-Prince, Haiti (CNN) -- While the United Nations warned that protests were hampering efforts to save lives in the Haiti cholera outbreak, a leading non-profit group lashed out at organizations for what it called an "inadequate" response.
Medecins Sans Frontieres (in English, Doctors Without Borders) issued a blistering critique Friday that said shortfalls in resources have hampered efforts to stem the tide of disease, which has claimed at least 1,100 lives and infected another 20,000 people.
"More actors are needed to treat the sick and implement preventative actions, especially as cases increase dramatically across the country," Stefano Zannini, the charitable medical group's head of mission in Haiti, said in a statement Friday. "There is no time left for meetings and debate -- the time for action is now."
Aid agencies have called the situation dire in Haiti, where the devastating January 12 earthquake killed more than 200,000 people and left about 1.5 million people living in congested and unsanitary makeshift camps. Compounding the problem is that Haiti's already strained health system was virtually wiped out in the quake.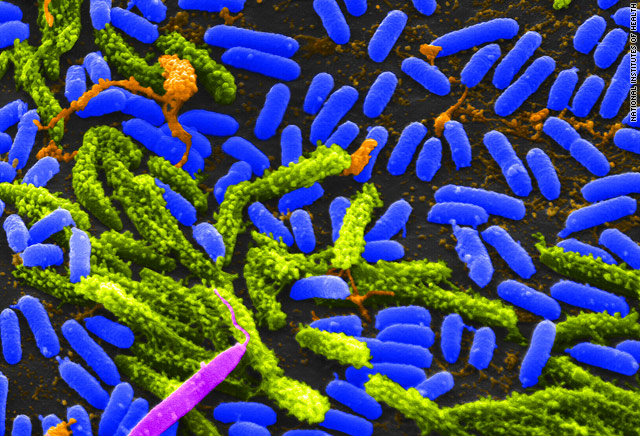 Cholera 101: How it kills, how to survive
The International Committee of the Red Cross said Friday that 30 new cases of cholera have been reported in the last three days at Port-au-Prince National Prison, and 10 inmates have died. The non-profit fears that the death toll could significantly rise in the facility, which houses 2,000 inmates.
"It's overcrowded and it can spread very, very fast," said Olga Miltcheva, the group's spokeswoman in Haiti. "Our teams are supporting the authorities in the prison. They have been working several days there from morning to night."
In the capital of Port-au-Prince, 350 people sought treatment at Medecins Sans Frontieres facilities in the week ending November 7. That number spiked to 2,250 the following week.
Protests have likewise spread around Haiti, as angry people took to the streets demanding the United Nations get out of their country. Many demonstrators claimed U.N. peacekeepers from Nepal were responsible for the outbreak that has afflicted eight of Haiti's 10 provinces.
Nepal's U.N. office said in a statement Friday that its peacekeepers have never been linked to a communicable disease, and that tests done by the United Nations, Haiti's government and independent groups prove that none of its peacekeepers now in Haiti has cholera.
"Nepal firmly rejects such baseless, malicious and unfounded reports put out by some media and individuals without any regard to the specific evidence to the contrary," the statement said.
But protesters have targeted the United Nations, as well as Nepal, all week. The world body claims demonstrators have attacked its peacekeepers, as well as prevented the movement of humanitarian aid and medical help by blocking roads, bridges and airports.
"If this situation continues, more and more patients in desperate need of care are likely to die, and more and more Haitians awaiting access to preventive care may be overtaken by the epidemic," Edmond Mulet, the U.N.'s special representative in Haiti, said in a statement.
Small-scale skirmishes -- involving rock-throwing and burning tires, then tear gas in response -- erupted Friday in Port-au-Prince, relatively sporadic confrontations that paled in comparison with earlier violence. And eyewitnesses said that traffic was again moving in Cap-Haitien, a northern Haitian city that's the center of the outbreak, after four days of gridlock caused by massive protests.
Dr. Wilton Cherubien, a physician in Cap-Haitien's Justinien Hospital, said that U.N. peacekeepers were responsible for 37 people -- ranging in age from 9 to 35 -- who came in with bullet wounds Thursday.
The United Nations said that its peacekeepers had shot only one such person, and only after first being fired upon.
A planned protest in the capital Thursday began peacefully but turned violent as it moved from the central part of the city toward the presidential palace, with one woman overcome by tear gas, witnesses said.
At the central plaza, several hundred young men moving in a pack blocked traffic by setting fire to tires in the street and overturning large trash bins. Several threw rocks at a campaign poster for presidential candidate Jude Celestin, whose candidacy has been endorsed by outgoing president Rene Preval. Others threw Molotov cocktails at the poster.
Some Haitians have that said Celestin is a symbol of what is not working in the country, and that Preval's endorsement of him means the election -- set for November 28 -- will not be fair.
Near the presidential palace, which was heavily damaged in the earthquake, stores were closed and few cars were in the streets, though pedestrians were moving about freely.
However, Mark Ward, an official at the U.S. Agency for International Development, said U.S. authorities have "a lot of confidence" in the Haitian government's response to the outbreak.
The U.S. government strategy for aid in Haiti is to focus on prevention, he said, citing the need for clean drinking water, the addition of chlorine to the water supply, the ready availability of oral rehydration salts, education of residents about how not to get the disease, and money to expand treatment centers.
"We're going to invest a lot of money in their health system in the next five years," said Thomas C. Adams, special coordinator for Haiti.