Haiti cholera death toll passes 900
STORY HIGHLIGHTS
More than 14,000 have been hospitalized
The nationwide death toll is 917
In the capital, Port-au-Prince, 27 have died with more than 600 hospitalized
Are you in Haiti? Share your photos and videos of the situation there.
Port-au-Prince, Haiti (CNN) -- The death toll from Haiti's month-old cholera outbreak continues to grow.
According to statistics released by the Haitian Ministry of Health Sunday morning, 917 people have died from the bacterial infection, while there have been some 14,642 hospitalizations.
iReporters share their view of Haiti's cholera outbreat
More ominous is the spread of cholera through the squalid camps that still house hundreds of thousands of people in the Haitian capital 10 months after a killer earthquake shattered the city.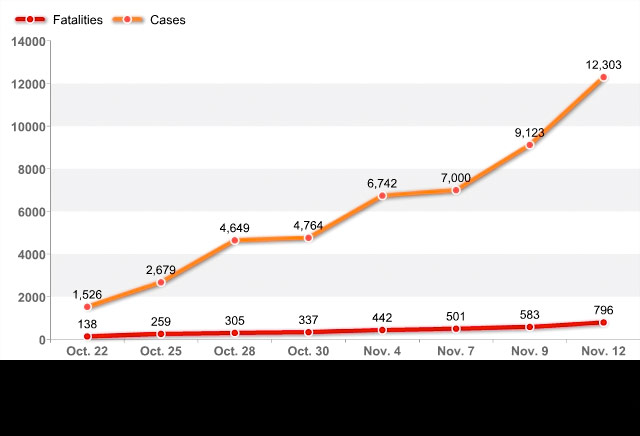 Chart: Cholera on the rise in Haiti
"In Port-au-Prince alone they give a total deaths of 27 and 607 hospitalizations," said Christian Lindmeier, a spokesman for the World Health Organization.
FOLLOW THIS TOPIC