Somber independence day for miners' families
STORY HIGHLIGHTS
Miners trapped underground since August 5

On Friday, drill breaks through near miners' refuge

Families mark independence day, tinged with sadness

Copiapo, Chile (CNN) -- The foggy desert morning quickly gave way to a sizzling afternoon at the San Jose Mine in northern Chile -- not the typical place one would think to partake in independence day festivities. But for the families of the 33 miners who have been trapped in the mine since August 5, it provided the community spirit needed to make the best of a difficult situation.
At first glance, the celebrations were typical: An array of large billowing Chilean flags were hoisted up poles as far as the eye can see, traditional music was accented by the thick aroma of grilled chicken, beef and onions, and children laughed as they hopped down the rocky dirt pathway in potato sacks or played a game with a spinning top.
A lone clown meandered around what is known as Camp Hope. He, like everyone here, waited and tried to fill the time -- the time until he took the stage, the time until the miners are rescued from the depths of the mine.
He took the stage on Saturday, trying to boost the spirits of the children though he also appeared disheartened by the tragedy. The children, most of whom are directly related to the trapped miners, flocked to the clown. He gave them jump ropes, kites, whistles and other much needed distractions.

Video: Trapped miners a step closer to freedom

Video: Capsule will raise trapped miners

Video: Drill bit reaches trapped Chilean miners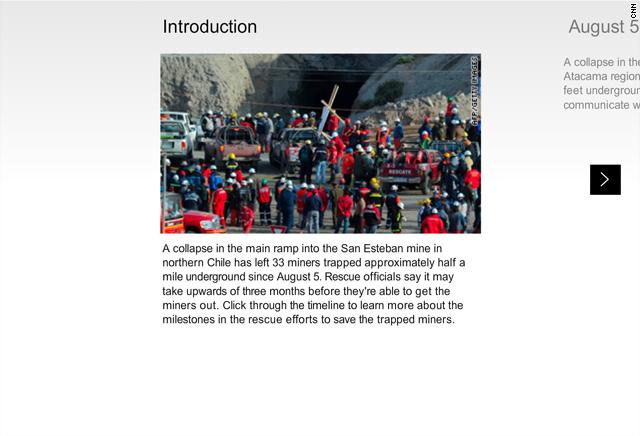 In light of the independence holiday and also of the news that a drill broke through (as part of what is known as plan B) near the miners' refuge on Friday, the clown called the miners' children to the stage: "Any child who has a family member down below," come up on the stage, he said.
And children of all ages joined him.
He helped one young child hold up a vast Chilean flag and asked: "Who is your father?" The young boy, Arturo, responded quietly but firmly, "My father is Victor," he said, referring to Victor Zamora, who is known among the trapped miners as the poet.
Arturo didn't smile but showed an understanding beyond his years of the situation facing his father.
Guided by the clown, the children proceeded in cheers of pride and also of mourning. Arturo tightly gripped the flag with which he had been tasked.
The children's families celebrated as best they could, some with barbequed feasts and music, and others much simpler. Despite their pride and the progress that has been made with rescue efforts, many were going through the motions of celebration because their trapped loved ones had asked them so do so.
"His pain is my pain," said Victor Zamora's mother, Nelly Bugueno. "As long as they're underground, there is nothing to celebrate. We will celebrate independence when they come out."

Part of complete coverage on

CNN's Karl Penhaul examines 24 hours in the lives of the trapped Chilean miners.


Most popular stories right now