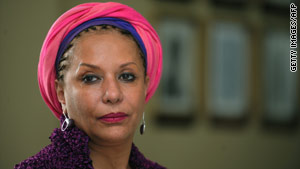 Liberal opposition Sen. Piedad Cordoba says operations for the release will start Saturday.
STORY HIGHLIGHTS
FARC to free two Colombian soldiers, one held for 12 years
Red Cross says it will also receive remains of man who died while captive
Colombia in past said rebels held hundreds of captives, but recently revised number to 50
Bogota, Colombia (CNN) -- Leftist rebels are expected to release two Colombian soldiers -- one of whom has been held for 12 years -- this weekend, the International Committee of the Red Cross said Wednesday.
In addition, the remains of a police officer who died after eight years in captivity are to be handed over by the Revolutionary Armed Forces of Colombia, the Red Cross said.
The Red Cross discussed its role a day after liberal opposition Sen. Piedad Cordoba announced that operations for the release of Pablo Emilio Moncayo, who has been held for 12 years, and Josue Daniel Calvo, who has been held for one year, are to begin Saturday.
The remains of police Maj. Julian Ernesto Guevara are to be handed over also, Cordoba said in a posting on her Web site. Guevara had been held for eight years before he died in 2006, said Red Crioss spokesman Carlos Rios in Bogota.
The releases and handover are expected to be carried out in two or three separate trips, each separated by at least 24 hours, Rios said.
According to the plan, helicopters are to arrive Friday at an airport in the city of Villavicencio and the first operation is to get under way Saturday morning, Cordoba said.
The Defense Ministry has agreed to halt all military actions and overflights in the area beginning 36 hours before the planned releases to guarantee the safety of participants, she said.
The Red Crioss has helped other victims of armed conflict in Colombia, including the February 2009 release of two civilians and four members of the security forces, said Christophe Beney, head of the Red Crioss delegation in Bogota.
Though this weekend's planned unilateral releases were originally announced last April, Beney said such humanitarian operations often become politicized. "In this particular case, obtaining the agreement of the parties and generating the necessary momentum proved complex," he said on the Red Crioss Web site.
A security protocol was signed by all parties involved on March 12, he said Wednesday. "We now hope that in the next few days we will be able to fly Cpl. Pablo Emilio Moncayo and Pvt. Josue Daniel Calvo to freedom, and to hand over the body of Maj. Julian Guevara of the Colombian police to his family."
Rios said that Operation Check, the 2008 Colombian military operation that led to the freedom of 15 hostages, including former presidential candidate Ingrid Betancort after she had spent more than six years in captivity, has had no influence on planning for this weekend's effort.
The guerrilla group, known by its Spanish acronym FARC, has been waging war against the Colombian government since the 1960s. Colombia had previously said the rebels were holding thousands of captives, but the government group Freedom Foundation said this month that FARC was holding only 50 people. The group attributed the revision to "cleaning up databases."
Independent anti-kidnap organizations accused the government of minimizing the problem to try to demonstrate political gains.
No independent estimate of FARC's guerrilla strength exists, though its military force has been severely compromised recently. Government estimates say the FARC fighting force could have dropped to below 7,000 from highs of around 18,000 in 2000.
Security analysts have said FARC's armed guerillas -- who are accused of trafficking in cocaine to finance their insurgency -- have thousands of supporters, mostly in rural areas.
CNN's Karl Penhaul contributed to this story from Bogota.