STORY HIGHLIGHTS
Rescuers racing to find survivors before 72 hours after the earthquake
Disaster experts say most deaths from disaster happen in the first three days
Massive earthquake destroyed buildings, crushed people around 5 p.m. ET Tuesday
After Friday, aid workers advised to focus on treating known survivors
Port-au-Prince, Haiti (CNN) -- Rescue crews face a pivotal day Friday as they race to help thousands of people feared trapped under rubble in Haiti.
Disaster experts have found that most deaths from earthquakes occur in the first 72 hours afterward. The quake struck just before 5 p.m. ET Tuesday. The 72-hour mark comes Friday afternoon.
Rescuers have freed several people trapped under the rubble, but scores remain.
Crews must work fast, said Tammam Aloudat, senior officer for health in emergencies for the International Federation of Red Cross and Red Crescent Societies in Geneva, Switzerland.
Get the latest developments in Haiti

Video: 'God, my life is in your hands'

Video: Orphanage turned triage

Video: Girl , 11, pulled from rubble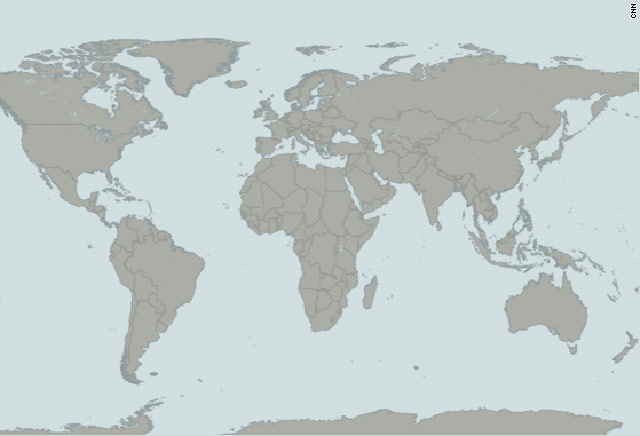 10 biggest quakes since 1900
Ian Bray, the senior press officer for the humanitarian agency Oxfam, also stressed that time is of the essence.
"Basically, how long can people survive under tons of rubble without water, without food?" Bray asked from Oxfam's warehouse in Bicester, England, where the agency was preparing water, sanitation equipment and body bags for Haiti.
"Water is the key thing," he said. "You can go for some time without food, but you can't go all that long without water."
And without decent medical care to treat broken bones and stave off infection, the death toll could climb further, Bray said.
Haiti aid efforts hampered in critical hours
After Friday, Aloudat said, aid workers should begin focusing their energy on those who survived the earthquake to prevent further tragedy and unnecessary loss of life.
"Very soon, attention should go to avoiding epidemics," he said.
Rescue and recovery efforts have become top priorities for nations across the globe, including the United States.
"Even as we move as quickly as possible, it will take hours and, in many cases, days to get all of our people and resources on the ground," President Obama said Thursday morning, flanked by other top U.S. officials.
As the international crews arrive, people in Haiti have taken rescue missions into their own hands, literally, moving blocks of cement to free trapped victims.
"We don't have enough water. We don't have enough medical supplies. We don't have enough blankets," Dave Toycen, president of World Vision and a 35-year veteran of disaster response, said on CNN's "Larry King Live." "People aren't getting the help they need and it's just unacceptable."
Even basic supplies for survival have been slow to get to the masses.
Roads leading from the port city's dock into town remained impassable, and large cargo ships couldn't tie up at the damaged port. Rubble-strewn roads, downed trees and a battered communications network hampered humanitarian groups trying to get supplies to victims.
The family of 28-year-old Brigitte Jean Baptiste was on the way to the cemetery, pushing a wheelbarrow with a coffin containing her body precariously balanced on top. The woman was pulled from the rubble alive Thursday morning, but her family couldn't find a doctor.
"She could have been saved, but we didn't find any help," a family member said.