Arlington National Cemetery finds more mismarked graves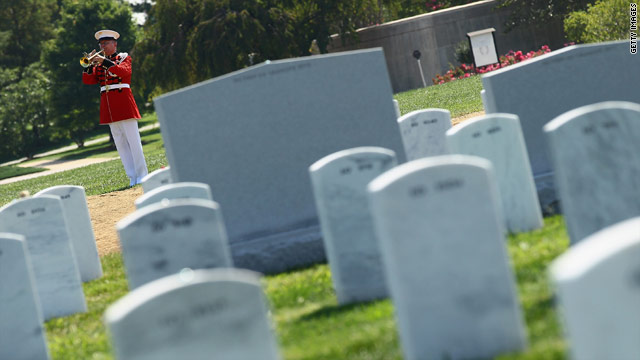 STORY HIGHLIGHTS
A deceased soldier's family requested an investigation
Remains in the soldier's grave were discovered not to be those of that soldier
The Army says "all discrepancies" have been fixed to families' satisfaction
Washington (CNN) -- More graves in Arlington National Cemetery have been discovered to be mismarked after remains were exhumed last month, the Army said Wednesday.
At the request of a deceased soldier's next of kin, one grave was investigated and the remains were discovered to not be the deceased soldier in question. The investigation found discrepancies that concerned two sets of remains, the Army said.
The Army said the errors were immediately addressed.
"All families involved with this indicated that all discrepancies have been fixed to their satisfaction," said a statement released by Army spokesperson Gary Tallman. The Army did not clarify the situation beyond the statement.
The national cemetery has been engulfed in scandal since June, when the Army released a report that detailed gross mismanagement of the cemetery. The investigation cited missing burial records, hundreds of mismarked graves and burial urns put in a spillage pile, where dirt dug up for grave sites is left.
During a Senate subcommittee hearing one senator suggested as many as 6,600 graves at Arlington Cemetery may be "unmarked, improperly marked or mislabeled,"
The statement released by Tallman said the Army deeply regrets the mistakes that were made and acknowledges that Army leadership expects additional errors to come to light as Arlington works to address the problems cited in the report.
Some 330,000 veterans and their family members are buried at the historic site, overlooking the nation's capital.