BP to stop handling most Gulf claims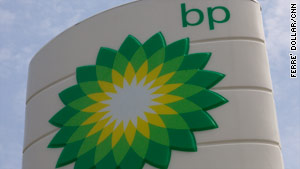 BP will stop accepting new Gulf-related claims from businesses and individuals after Wednesday.
STORY HIGHLIGHTS
BP says it won't accept any new claims after Wednesday
Government-appointed group will take control over most claims starting August 23
BP says it has paid $368 million in claims so far
(CNN) -- BP said on Tuesday it would stop processing claims of people and businesses hurt by the Gulf oil disaster as a government-appointed group will take over responsibility on August 23.
The company said it would not accept any new claims after Wednesday and will start directing people to the Gulf Coast Claims Facility, led by attorney Kenneth Feinberg.
"Effective August 23, GCCF will be the only authorized organization managing business and individual claims related to the Deepwater Horizon Incident," the British energy giant said in a statement.
Feinberg is charged with independently administering the $20 billion fund set up to compensate for damage caused by the Gulf disaster that started after an April 20 explosion on an oil-drilling platform off the Louisiana coast.
BP, which said it has paid $368 million in claims so far, will continue to handle claims put in by government entities.
FOLLOW THIS TOPIC


Oil disaster: Tracking the numbers
Part of complete coverage on

A number of organizations are recruiting volunteers to help clean up coastal areas

Get the numbers, see the images and learn how the worst U.S. oil spill has changed lives, ruined economies and more.

These stories help us look into the lives of the hardworking people of the Gulf as they watch this disaster take its toll.

Is your area being affected by the spill? Help CNN track the oil slick and its effects on Gulf Coast communities and wildlife


Most popular stories right now