BP fined $5.2 million for tribal lands inaccuracies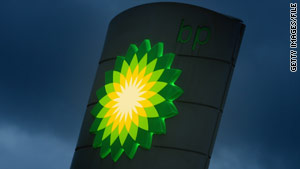 STORY HIGHLIGHTS
NEW: BP says errors have been fixed, payments adjusted
NEW: BP "considering options" in response to fine
Department of Interior fines BP America $5.2 million
Says BP submitted inaccurate reports on energy production on Colorado tribal lands
(CNN) -- BP America Inc. has been fined nearly $5.2 million for submitting "false, inaccurate and misleading" reports on energy production on Southern Ute Indian tribal lands in southwestern Colorado, the Department of Interior said Wednesday.
The civil penalty was assessed by the department's Bureau of Ocean Energy Management, Regulation and Enforcement, and is unrelated to the oil disaster in the Gulf of Mexico.
Southern Ute tribal auditors and the management bureau found that BP reported "incorrect royalty rates and prices for royalty purposes," and incorrectly reported well production on leases, the Interior Department said in a news release.
However, BP America spokesman Daren Beaudo said the errors have been corrected, and "we are considering our options in response to the order."
Tribal auditors discovered the errors during an audit conducted as part of a cooperative agreement with the bureau's Minerals Revenue Management Program, and the tribe brought them to BP's attention in August 2007, the department said.
After receiving audit letters and an order, BP agreed with auditors' concerns and "repeatedly promised to correct the problems, which they attributed to errors in their automated files," the department said.
But when federal officials and tribal auditors examined later production reports, the same errors were found, according to the Ocean Energy Management bureau's director, Michael Bromwich, "leading us to conclude that BP's continued submission of erroneous reports was knowing or willful."
Beaudo said BP America has been in frequent contact with the federal government and the Southern Ute tribe on the issue, and that they are aware the discrepancies have been remedied.
The majority of the discrepancies, he said, had to do with how natural gas was coded in monthly reports provided by BP, and most had no impact on royalty payments, affecting less than 1 percent of the $1.1 billion in royalties BP pays to the federal government. Payment adjustments have been made, Beaudo said.
"It is simply unacceptable for companies to repeatedly misreport production, particularly when it interferes with the auditing process," Bromwich said in the news release. "We are committed to collecting every dollar due from energy production that occurs on federal and American Indian lands, and accurate reporting is crucial to that effort."
The company may challenge the penalty through a Department of Interior hearing, the department said.
CNN's Ashley Hayes contributed to this report.
FOLLOW THIS TOPIC


Oil disaster: Tracking the numbers
Part of complete coverage on

A number of organizations are recruiting volunteers to help clean up coastal areas

Get the numbers, see the images and learn how the worst U.S. oil spill has changed lives, ruined economies and more.

These stories help us look into the lives of the hardworking people of the Gulf as they watch this disaster take its toll.

Is your area being affected by the spill? Help CNN track the oil slick and its effects on Gulf Coast communities and wildlife


Most popular stories right now