STORY HIGHLIGHTS
Pelosi: "BP misrepresented what their technology could do"

BP gets support from New York Mayor Michael Bloomberg

Researchers double estimates of how much oil has been spewing from ruptured well

British official appeals for cooler heads
Hear from the men who survived the BP oil rig explosion on a special edition of "AC360°." Watch "AC360°" live from the Gulf at 10 p.m. ET Friday.
New Orleans, Louisiana (CNN) -- Politicians and Gulf residents slammed BP on Friday over its efforts to end the spew of oil into the Gulf of Mexico and make whole those who have been hurt.
"BP misrepresented what their technology could do," House Speaker Nancy Pelosi said Friday. "They misrepresented the amount of oil that was being spewed forth into the Gulf and continued to do so."
She was referring to Thursday's announcement by researchers that doubled estimates of how much oil has been gushing from the ruptured well: About 40,000 barrels (1.7 million gallons) a day may have escaped for weeks.
Pelosi also ridiculed the company's failed attempt to stanch the flow with a "junk shot" of disparate materials into the wellhead.
"When they start telling you to cut your hair and send golf balls and diapers for the cleanup, you know that's not the technology of the future," she said.
Day 53: The latest developments
Pelosi said she met with President Obama on the matter and was pleased to hear that he had ordered the attorney general to look into whether there was negligence on BP's part.

Video: More oil in Gulf than first thought

Video: 4 million gallons of oil recovered

Video: No end in sight for oil disaster?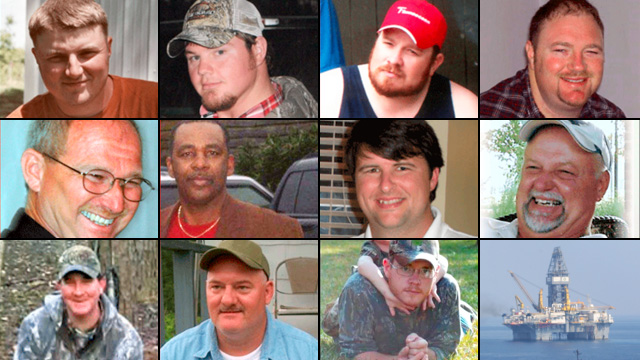 Gallery: Victims of the oil rig blast
"This is a matter of integrity," Pelosi said. "BP stated that they had the technology to drill deep, to prevent a blowout and that they had the technology to clean up, and none of these things happened to be a fact."
Laws need to be updated to protect workers, residents and businesses who have been hurt by the disaster, she said.
"If you are a fisherman, June is your big month," she said. "They must pay them in a timely fashion."
But the multibillion-dollar multinational company found support for its efforts. In New York, that support came from billionaire Mayor Michael Bloomberg.
"The guy that runs BP didn't exactly go down there and blow up the well," he told a radio program. "And what's more, if you want them to fix it and they are the ones with the expertise, I think I might wait to assign blame until we get it fixed."
In London, England, a Downing Street spokesman said Prime Minister David Cameron spoke Friday with BP Chairman Carl-Henric Svanberg.
"The prime minister explained that he was frustrated and concerned about the environmental damage caused by the leak, but made clear his view that BP is an economically important company in the UK, US and other countries," the spokesman said in a news release.
"He said that it is in everyone's interests that BP continues to be a financially strong and stable company."
Svanberg, who is to meet Wednesday with Obama at the White House, "made clear that BP will continue to do all that it can to stop the oil spill, clean up the damage and meet all legitimate claims for compensation," it said.
British Deputy Prime Minister Nick Clegg appealed for a reduction in the vitriol that has gripped many observers. "I don't, frankly, think we're going to reach a solution stopping the release of oil into the Gulf any quicker by allowing this to spiral into a tit-for-tat political, diplomatic spat," he said.
That comment elicited no sympathy from Plaquemines Parish President Billy Nungesser.
"Obviously, Nick hasn't been over here and touched the oil," he told CNN. "We get a tropical storm that brings that oil and lays it across coastal Louisiana, we're wiped out for the next 20 years. This community will be dead, and they're talking like we're being too tough?"
By law, the company is responsible for paying all the costs to stop the leak and clean the oil off the shore. That's likely to be the small bill: in the single-digit billions.
A bigger concern will be claims of economic damage from fishermen, hoteliers and the like who report losses. BP has said it will pay "all reasonable claims" but has been vague on what "reasonable" means.
To Jenna Lipscomb, owner of the Flamingo Parasail Co., the company's failure to respond quickly has been unreasonable. With business down 40 percent to 50 percent, the Florida businesswoman filed a claim with BP three weeks ago but said she has seen no money.
"Meanwhile, my crew isn't being paid," she said. "They have rent obligations. My mortgage is late."
In a news release, BP said that nearly 42,000 claims have been submitted and more than 20,000 payments made, totaling more than $53 million.
So far, the cost of the response is $1.43 billion, it said.
Uncertainty about the depth of BP's pockets has spurred calls for the company to suspend its dividend payments. London's TimesOnline reported Friday that the company may funnel its second-quarter dividend into an escrow account to be paid to shareholders.
Last year, the company paid an annual dividend of more than $10 billion to shareholders.
BP told CNNMoney.com that the company would decide the matter by July 27.
Lawmakers want to make sure the company has enough money not only to remove the oil but to reimburse residents for lost wages and other damage to the economy.
BP has argued that the company has plenty of money to do both. Executives noted last week that BP had a cash flow last year exceeding $30 billion and that many retirees in England and elsewhere rely on the dividend as part of their income.
Cost estimates have ranged from $3 billion to $40 billion -- and any payments would probably be spread over years.
The government's response manager offered a new round of numbers as well on what it takes to clean a spill of this magnitude: an Exxon Valdez-like spill every few days that has now gone on for 53 days.
Coast Guard Adm. Thad Allen said that more than 25,000 people -- contractors, volunteers and members of the military -- were involved on the ground.
More than 1,800 gallons of oily water have been skimmed, he said, and 3.8 million gallons of oil burned. About 1 million gallons of dispersant has been used to break up the slick. That has taken more than 500 skimmers, barges, ships and aircraft.
There was another distressing number reported Friday, one that is sure to tug at American hearts. Imagine the oil's effect on the 13 million migratory birds that will begin arriving in the marshlands along the Gulf Coast late in the summer.
Tom Moorman, who is leading the response for the conservation group Ducks Unlimited, warned that ecologically sensitive lands could vanish forever if the intricate network of roots holding the marshes together is destroyed by the oil.
Tom Stricklin, assistant secretary for fish, wildlife and parks, called the spill "one of the most significant environmental tragedies that we've ever had in this country."
Among the birds that pass through the region are the brown pelican, whose removal from the endangered species list Stricklin announced in November.
Now, hundreds of oil-soaked brown pelicans are in wildlife-recovery facilities, he said.
"We are going to hold BP accountable," Stricklin vowed.
iReport: Share your views on the oil disaster
Piecemeal efforts to slow the flow are continuing.
As early as Monday, BP plans to deploy "Q4000 Direct Connect," the company's name for a containment device secondary to a primary cap that was put in place over the leaking well last week.
Allen has said he expects that the Q4000 will be able to take an additional 5,000 to 10,000 barrels per day.
A second Transocean drillship is expected to arrive in mid- to late June, bringing an added capacity of 10,000 barrels per day, the company said.
By mid-July, the current cap will be replaced with a larger device that will provide a tighter seal, the company said.
The cap will be connected to another manifold and hose system to a free-floating riser 300 feet below sea level. The hose attached to the riser will connect with the containment vessel on the surface, giving cleanup workers the option of disconnecting from and then reconnecting to the riser should the ships need to return to port in the event of a hurricane.
The riser would remain in place at all times. This system could contain up to 50,000 barrels per day, according to BP.
The ultimate containment plan would insert mud and cement 18,000 feet under the seabed, effectively stopping the flow of oil, the company said.
Two such wells -- one of them a backup -- are under way and are slated for completion in August.
Meanwhile, a delegation of U.S. senators traveled Friday to the heart of coastal Louisiana to assess the damage.
"Until you see if first-hand, until you really smell it, get a sense of it, you can't understand it fully," said Sen. David Vitter, R-Louisiana.
"This is an economic hurricane," said Sen. Barbara Mikulski, D-Maryland. "The federal government has to be tougher on the oil companies, and it has to be tougher on BP."
They were the latest in a virtual parade of officials from Washington to make the trip to the coast. Labor Secretary Hilda Solis was in the region Thursday, and Obama is scheduled to make his fourth trip next week.
An Obama adviser brushed off assertions Friday that the government had not prepared for a disaster of such magnitude.
"From the beginning, we were planning from the worst," said Carol Browner, assistant to the president on energy and climate change.
FOLLOW THIS TOPIC