STORY HIGHLIGHTS
Cardinal William Levada: "I ask the Times to reconsider its attack mode about Pope Benedict XVI"
Levada says Benedict helped enact new church rules that helped in abuse cases
U.S. cardinal says pope's legacy has benefited the entire Catholic Church
Rome, Italy (CNN) -- A top Vatican official has harshly criticized The New York Times' coverage of the Catholic sexual abuse crisis in a lengthy article posted on the Vatican Web site.
Cardinal William Levada, an American who heads the Congregation for the Doctrine of the Faith, said the newspaper "lacks fairness" and that it accuses the pope of "leniency and inaction" in dealing with abuse cases.
"I ask the Times to reconsider its attack mode about Pope Benedict XVI and give the world a more balanced view of a leader it can and should count on," Levada wrote in the article, dated March 26 but posted online Wednesday.
Levada succeeded the pope in leading the congregation, which oversees Catholic doctrine and issues of faith and morals. When Benedict was in the role, Levada said, he helped enact new church legislation that greatly helped in dealing with abuse cases.
That new legislation included designating the sexual abuse of minors by clerics as "graviora delicta," or most grave crimes; streamlining the administrative process for judgments; and adjusting the maximum age of a minor to 18 to correspond with civil law in many countries, Levada said.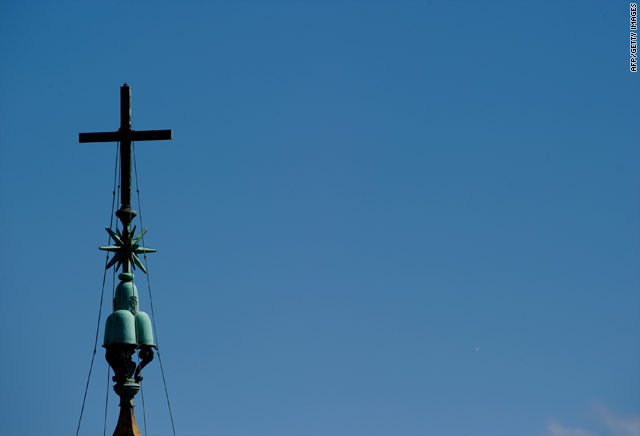 Map: Catholic Church abuse scandals

Video: Vatican criticizes NYT's reporting

Video: Vatican's troubles grow

Video: Task force aims to prevent abuse
He said the pope's legacy with the congregation has benefited the entire Catholic Church.
"It seems to me," he wrote, "that we owe Pope Benedict a great debt of gratitude for introducing the procedures that have helped the church to take action in the face of the scandal of priestly sexual abuse of minors."
Though Levada criticized the Times for a "series of articles" that lack fairness and are "rushing to a guilty verdict," the cardinal was particularly angered by a Friday report about the abuse of as many as 200 deaf boys in the Archdiocese of Milwaukee, Wisconsin, by the now-deceased Rev. Lawrence Murphy.
The Times alleged top Vatican officials, including the future pope, failed to discipline or defrock Murphy despite warnings from American bishops.
In its article Thursday about Levada's remarks, the Times said the allegations "drew on documents obtained from lawyers suing the church that showed that Vatican officials had at first ordered a secret canonical trial, then asked the archdiocese to suspend it after the priest pleaded for leniency to Cardinal Ratzinger. Wisconsin church officials protested the suspension, but followed it."
Ratzinger later became Pope Benedict XVI.
Levada also takes issue with a Maureen Dowd opinion piece, which he said displays the newspaper's "usual bias."
"Both the article and the editorial are deficient by any reasonable standards of fairness that Americans have every right and expectation to find in their major media reporting," Levada wrote.
Milwaukee Archbishop Jerome Listecki apologized repeatedly Tuesday night for the way his archdiocese handled the Murphy case, and he defended the Vatican, saying church officials and civil authorities in Milwaukee made mistakes, not Rome.