Poll: Most Americans have positive view of census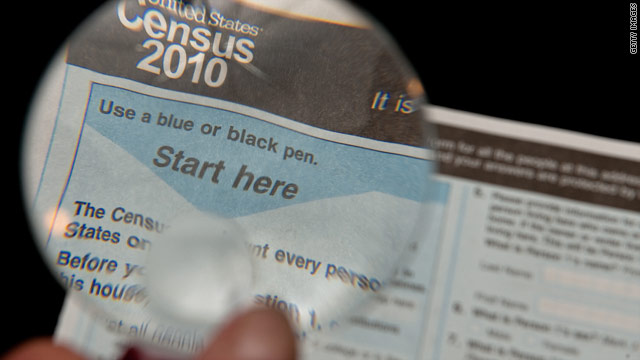 STORY HIGHLIGHTS
Eighty percent of respondents said they believe the census is useful

Eighty-three percent said the census was not an invasion of privacy

Twenty percent said it was a waste of money

(CNN) -- Though some may be slow in returning census paperwork, most Americans have a positive view of the population tally, a new national poll suggests.
Eighty percent of people questioned in a CNN/Opinion Research Corp. survey released Thursday said they believe that the census is useful. Twenty percent said it was a waste of money.
Eighty-three percent of people questioned said the census was not an invasion of privacy. And 16 percent said it is an invasion of privacy.
These numbers are similar to those from 2000.
The new poll also found that two-thirds of those questioned felt this year's census will be accurate, although 12 percent thought it would be very accurate.
The CNN/Opinion Research poll was conducted March 19-21, with 1,030 adult Americans questioned by telephone. The survey's sampling error is plus or minus 3 percentage points for the overall survey.