Remains identified as MIA major from Vietnam War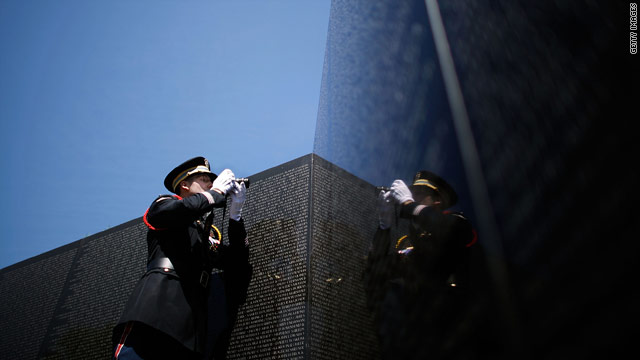 STORY HIGHLIGHTS
Maj. Curtis Daniel Miller of Palacios, Texas, was shot down on March 29, 1972

Miller and his crew were flying over southern Laos when a missile struck their plane

Miller will be buried with full military honors at the Dallas-Ft. Worth National Cemetery

(CNN) -- The remains of an Air Force major missing since the Vietnam War have been identified after years of searches, the Department of Defense said.
Air Force Maj. Curtis Daniel Miller of Palacios, Texas, was one of 14 men whose plane was shot down on March 29, 1972.
Miller and his crew were flying over southern Laos when a missile struck their plane, the Defense Department said Tuesday.
After the shoot-down, rescue teams had to call off the search after two days because of heavy fighting near the crash site in Savannakhet province.
In 1986, U.S. and Laotian search teams found the remains of nine of the men who were on the plane.
In 2005 and 2006, search teams found more remains. DNA tests have confirmed that they belong to Miller and the other missing crew members.
Miller will be buried with full military honors at the Dallas-Ft. Worth National Cemetery on March 29.