Source: Tiger Woods back home after counseling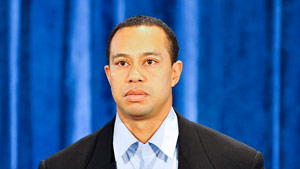 Tiger Woods issues a statement last month in Ponte Vedra Beach, Florida.
STORY HIGHLIGHTS
Woods spent a week in Arizona in family counseling, source says
Golf legend is now getting back in routine of golfing, working out, says source
Woods last month apologized for conduct he said included infidelity
(CNN) -- Golfer Tiger Woods is back at his Isleworth, Florida, home after a week of family counseling, a person with knowledge of his schedule said Tuesday.
The person, speaking on condition of anonymity, said the athlete returned from Arizona, and is now working on getting back into a routine of golfing and working out.
Although Woods, who has taken an indefinite break from professional golf, has been hitting golf balls near his home, the person would not say what kind of timetable there was for him to return to competition.
Woods apologized last month in a tightly controlled televised statement for his "irresponsible and selfish" behavior, which he said included infidelity.
In his remarks, he left open the possibility of returning to professional golf this year.
The February 19 statement was Woods' first public appearance since he crashed his Cadillac Escalade into a fire hydrant and then a tree near his home in November.
After the early-morning crash, infidelity allegations began to emerge about the golfer, who is married to Elin Nordegren. The couple has two children.
Woods said in February that answers about whether he and his wife will remain together are between a husband and a wife, emphasizing the privacy for which he was known before November.
Woods' wife was not among about 40 people who sat at the TPC Sawgrass clubhouse in Ponte Vedra Beach, Florida, to listen to the golfer's apology.

Video: Confessions of a sex addict
"As Elin pointed out to me, my real apology to her will not come in the form of words, it will come from my behavior over time," he said then. "We have a lot to discuss. However, what we say to each other will remain between the two of us."
Several of Woods' major sponsors, including AT&T and Accenture, have ended their business relationships with the athlete. PepsiCo's Gatorade dropped its sponsorship of Woods last week.
Procter & Gamble's Gillette said its commercials that feature Woods would stop airing for a while, though the company stopped short of saying it would end the relationship. Other major sponsors, including Nike, have stuck by Woods.