STORY HIGHLIGHTS
Espacio Escultórico at Mexico's biggest university campus has a relaxing collection of sculptures

Stick to the tacos and tequila as if you were anywhere in Mexico

Zinco bar, on Cinco de Mayo Street downtown, has great jazz music, cheerful crowd

Editor's note: CNN's Insider Trip Tips taps staffers around the globe for a local's look at places where they work and live.
Mexico City, Mexico (CNN) -- Mexico City, the country's capital, is one of the world's important cultural centers -- showcasing Latin America's rich history and traditions.
"I love its uniqueness," CNN's Armando Talamantes said of the city where he lives and works. "The weather is never too hot and never too cold."
What's just right is the city's endless supply of music, local food and art museums. With a population of 8.8 million people, Mexico City is one of the most densely populated areas in the country and one of the richest cities in the world. It's also a huge attraction for soccer fans and bullfighting enthusiasts.
From eating out any time of the night to enjoying a day in the "Mexican Venice," or Xochimilco, to visiting the pyramids just outside the city, Talamantes says Mexico City is a constant surprise and delight. Here, he offers some insider tips on traveling to his hometown: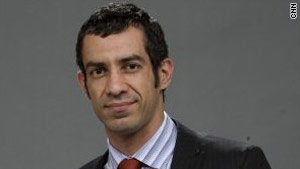 CNN's Armando Talamantes lives and works in Mexico City.
Where can you get the best view of the city?
If you're downtown, go to the top of Torre Latinoamericana. It was the tallest skyscraper in Mexico City for many years. Now, it's kind of old but keeps its charm.
If you're on Reforma, Mexico's most beautiful avenue, try to step into Piso 51 in Torre Mayor, the tallest skyscraper in Latin America. Beware: It is a private club, and you will be asked to join.
Which restaurant would you take your loved one to for an anniversary or other special occasion?
Taberna del León in Plaza Loreto offers traditional Mexican cuisine in a cozy environment. It's managed by Mónica Patiño, the famous Mexican chef.
Where is the best place to people watch?
Try barrio La Condesa -- its streets are full of bars and restaurants attracting a very interesting crowd, especially on nights and weekends. Also, you can go to Emilio Castelar, a street in Polanco full of life and good-looking people.
What is your favorite neighborhood? Why?
Colonia Roma is becoming the "Mexican Soho," with lots of galleries, restaurants, bars, boutique hotels, fountains and squares. It is antique, so you can find old buildings, but it's also transforming into a more modern area.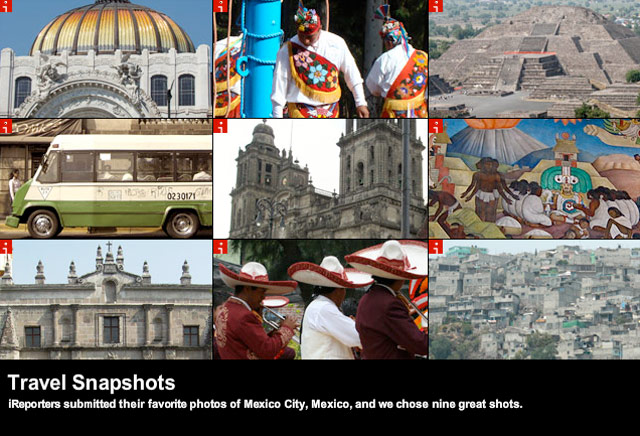 Travel Snapshots
It is close to La Condesa, which is also a very cool place, full of young people.
What's the biggest misconception about your city?
You won't believe how many trees are in the city. And the robberies aren't that common, either.
Where do you go to relax?
Espacio Escultórico at the UNAM, Mexico's biggest university campus, offers a collection of sculptures by famous artists. That is a little farther south of the city. If you're not willing to travel that much, go into Bosque de Chapultepec's audiorama, where you can sit on a bench and listen to some good music.
What essential thing should visitors see or experience if they have only a few hours?
Go inside Museo de Antropología, which showcases the very DNA of Mexico. If you don't want to step into a museum, go downtown to see El Zocalo (Mexico City's main square) and Templo Mayor, the remains of an ancient Aztec temple.
What's the biggest tourist trap? Is there a "tourist trap" that's actually worth seeing?
The biggest tourist trap is Plaza Garibaldi, were the mariachis are awful and you can get mugged. A trap that could be worth seeing is the area called Xochimilco, often called "Mexican Venice" because of a series of canals.
Where was your most memorable meal? Where's your favorite place to spend a night out on the town?
Zinco bar, on Cinco de Mayo Street in downtown, has great jazz music and a very cheerful crowd.
Are there local specialty dishes or drinks that visitors must try?
Not really. Just stick to the tacos and tequila as if you were any place in Mexico. If you want something fancy, try duck enchiladas in Izote restaurant on Avenue Presidente Masaryk, Mexico's most expensive street.
What is a good local souvenir?
Rag dolls sold by the local natives in the streets.