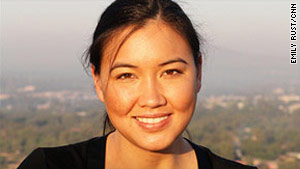 Emily Rust works in CNN's Washington bureau.
STORY HIGHLIGHTS
CNN's Emily Rust talks about her favorite restaurants in Washington

Siroc has fantastic house-made pasta and great lunch deals

Casa Oaxaca offers authentic cuisine from the Oaxaca region of Mexico

With Foodies in the Field, CNN staffers share restaurant tips for their home bases or places they've visited on assignment.
Washington (CNN) -- I've lived, worked and eaten in Washington since 2002.
In the field: Emily Rust
I've tried places ranging from expense-account steakhouses filled with lawmakers and lobbyists to hole-in-the-wall dives frequented by broke interns and Hill staffers.
On assignment: Washington
In a city where part of the population comes and goes with the changing administrations but many of us are here permanently, the restaurant scene is similar: Places open and close quickly and often, but a few have endured and seem to be here for good.
These are just a few of the restaurants I hope stick around for a long time to come.
Hours: 11:30 a.m.-2 p.m. weekdays, 5:30-10:30 p.m. Monday through Saturday, 5-9:30 p.m. Sunday

Cuisine: Italian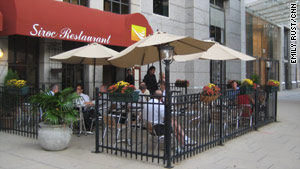 Siroc is located just blocks from the White House.
Price: Lunch $9-$21, dinner $18-$28
A Washington newcomer, this Italian restaurant opened around President Obama's inauguration and is centrally located just blocks from the White House.
Although meat and seafood are on the menu, the real reason to come here is the fantastic house-made pasta. Always fresh and well-prepared, it's served by a friendly staff in a cozy, quiet atmosphere. Finished with their warm almond cake, it's a perfect meal.
Insider tip: Lunch is a great deal because their pastas cost less and they have a good selection of sandwiches and entrée salads.
Hours: 4:30 -11:30 p.m. Tuesday through Thursday, 4:30 p.m.-midnight Friday and Saturday, 11 a.m. to 3 p.m. and 5 to 11:30 p.m. Sunday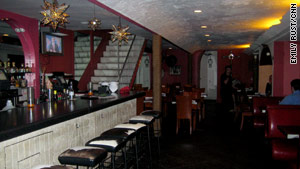 Casa Oaxaca offers authentic Mexican cuisine and an extensive tequila list.
Cuisine: Mexican
Price: $12-$19
If you're looking for typical Tex-Mex fajitas and frozen margaritas, this Adams Morgan restaurant is definitely not the place (for that, try the always-crowded Lauriol Plaza just a few blocks away).
This place offers authentic cuisine from the Oaxaca region of Mexico. Though I haven't worked up the courage to sample the fried grasshoppers, the chicken tamale is a great appetizer, and the tacos make a delicious entrée. To drink, the tequila list is extensive, and the bartenders are knowledgeable.
The narrow, two-story restaurant is brightly decorated and has an intimate feel. They are open for brunch on Sundays.
Hours: 11:45 a.m. to 2:30 p.m. weekdays, 5-10:30 p.m. Monday through Thursday, 5-11 p.m. Friday and Saturday, 5-9:30 p.m. Sunday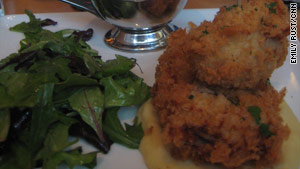 Rust recommends the fried chicken at Central Michel Richard.
Cuisine: French bistro
Price: lunch $15-$27, dinner $17-$38
The prices may look steep for a bistro ($32 for a lobster burger), but they are a bargain compared with the chef's other restaurant across town, Citronelle, which the Obamas chose for a date night shortly after moving into the White House.
The atmosphere at this downtown restaurant is lively and loud, and the food is well worth the price. I especially love the chef's take on fried chicken. Central is open for lunch, but you won't get much of a break on the dinner prices.