Archie Comics announces new gay character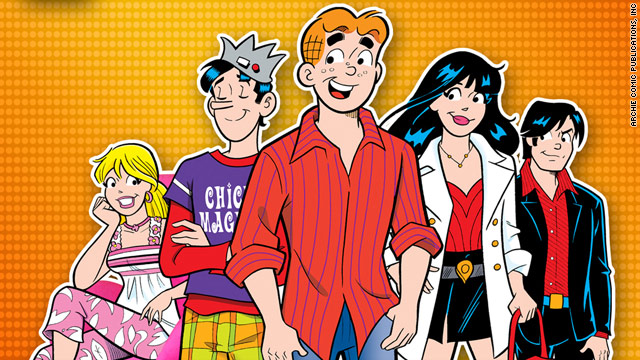 STORY HIGHLIGHTS
Openly gay Kevin Keller joins Archie and the Gang in comic book's September edition

When Kevin beats Jughead in a burger-eating contest, Veronica falls for him

"Riverdale has always been a safe world for everyone," says Archie Comics co-CEO

(CNN) -- Riverdale High School, the stomping ground of comic book legend Archie Andrews, will open its doors to its first openly gay student.
Kevin Keller will be the new student to join Archie, Jughead, Veronica, Betty and Reggie, Archie Comics publications announced Thursday.
"The introduction of Kevin is just about keeping the world of Archie Comics current and inclusive. Archie's hometown of Riverdale has always been a safe world for everyone. It just makes sense to have an openly gay character in Archie comic books," said Jon Goldwater, Archie Comics co-CEO.
Kevin will make his entrance in the comic book in September.
Archie publishers provided a sneak peak of the the plot and a page of the comic book on its website.
The story begins when Kevin comes to Riverdale and promptly beats Jughead in a burger-eating contest. This gets the attention of Veronica who realizes that she is falling for Kevin.
"Mayhem and hilarity ensue as Kevin desperately attempts to let Veronica down easy and her flirtations only become increasingly persistent," Archie Comics said on its website.
Finally, Kevin confides in Jughead.
"It is nothing against her. I'm gay," the new character says.