STORY HIGHLIGHTS
Lady Gaga is champion provocateur, grabbing attention for photos, videos, activities

She follows in a long line of pop music provocateurs, going back at least to Elvis Presley

The problem with being provocative -- effect doesn't last, says rock historian

But Gaga may be different; she empowers fans, essayist says

(CNN) -- There she is, scantily clad on the cover of the new Rolling Stone, machine guns protruding from her bra like a Quentin Tarantino-ized version of "Austin Powers' " fembots.
It's the latest in a line of provocative images from Lady Gaga, following the cross-dressing religious imagery of her video for "Alejandro," the fetishized violence of the "Telephone" video and her performance in a giant celebrity meat grinder at the Grammys.
She's even managed to upset representatives of both New York baseball teams: She strolled, uninvited, into the Yankees' clubhouse, igniting the anger of co-chairman Hal Steinbrenner, and Mets fan Jerry Seinfeld called her a "jerk" for flipping the bird at Citi Field (and spending some time in Seinfeld's empty box).
Seinfeld calls Lady Gaga a "jerk"

Video: Seinfeld not gaga for Gaga

Video: Cyndi Lauper on Lady Gaga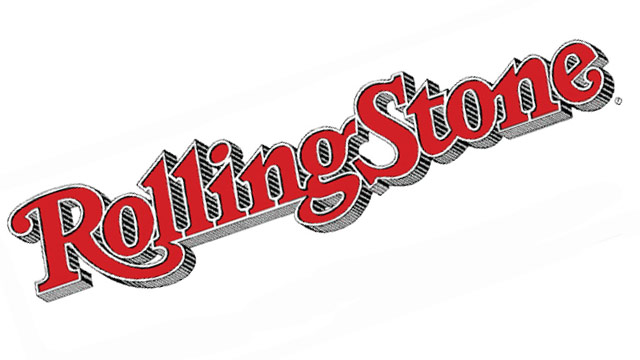 Gallery: Rolling Stone magazine
Gaga's headline-grabbing antics are nothing new, of course. Like the actions of so many provocateurs in music history -- from Elvis Presley to Madonna to even the sexualized teen Britney Spears -- they attract attention.
But they can also provide an outlet for fans, says Nancy Bauer, a philosophy professor at Tufts University who wrote an essay on Gaga for The New York Times.
"The reason being a provocateur seems to pay off so much is that those kinds of people seem to be speaking, at this moment in the culture, to people who are feeling otherwise entrapped," she says. "They need this kind of role model or exemplar of a certain kind."
Lady Gaga: It's about 'the fantasy of the music'
Throughout pop music history, provocateurs have served this role -- even if it just meant ticking off the establishment (usually meaning teenagers' parents), says rock historian and University of Rochester music professor John Covach.
In the '50s, Frank Sinatra -- part of the fearful status quo -- insulted the hip-shaking Presley and his raucous cohorts as "cretinous goons" making music of "almost imbecilic reiteration." A few years later, the Beatles and their British Invasion fellows shook up the culture; at the same time, Bob Dylan upset the folk music establishment by going electric.
As pop music's boundaries expanded, so did its desire to shock. The Doors' Jim Morrison got in people's faces with dark lyrics and charismatic, sexualized performances; Alice Cooper put on shows with guillotines, snakes and bloodied baby dolls; David Bowie invested glam rock with a dark, androgynous side.
The royalty-insulting Sex Pistols, Wendy O. Williams and her tape-covered nipples, the shape-shifting Madonna, ghoulish Marilyn Manson, Catholic schoolgirl skirt-wearing Spears -- all have inflamed cultural guardians at one time or another.
But where does it get them? There's only so much being a provocateur can do, Covach says.
"Whenever what you do is a reaction, its effect has got a shelf life, because you can only react against something when what you're doing is in the minority or is the exception," he says.
For example, Covach points out, Cooper -- who started out fronting an edgy punk band signed by iconoclast Frank Zappa -- eventually made his show lighter and less horrific. Moreover, his act gave inspiration to Kiss and all its over-the-top cartoonishness. It's a pattern that constantly repeats itself, he says.
"The minute your reaction starts to become mainstream, then it no longer has the power of being a reaction anymore," he says.
Which is why Lady Gaga's stances may have diminishing returns, he says. They'll continue to get attention, but the impact may be lessened. "It's like making somebody mad if you know which button to push. ... You're just able to yank their chain."
But Bauer, who in her essay delved into the meanings of the personalities portrayed by Gaga -- the submissive sex object and the empowered imagemaker -- says the star still might be able to get across her deeper points, even amid all the attention-grabbing clamor. She's seen it in the e-mails about her column from young women.
"The difference here is, somehow, that these people feel individually like [Gaga's] a real role model -- that they could be her, because that's her schtick," she says. "What makes her different from David Bowie or Ozzy Osbourne is that her thing is, 'it's not that I'm so out there -- you are, too.' That's why I find her so interesting."
Yes, Madonna may have inhabited similar roles -- the "boy toy" of "Like a Virgin" to the religious supplicant of "Like a Prayer" to the sexual dictator of "Justify My Love" -- but Gaga has an approachability the Material Girl never granted, she adds.
"I do think there's something different with her," she adds. "Madonna always seemed out of our reach. ... The brilliance of Gaga is to say, 'Don't pay any attention to the fact I have a billion-dollar industry behind me. You can dress up and do this at home.' "
FOLLOW THIS TOPIC