STORY HIGHLIGHTS
Wyclef Jean has dedicated his new song to the people of earthquake-hit Haiti
He tells Haitians to be strong, 'no matter what they're going through, it's going to be OK'
Haitian-born Jean speaks about his tough upbringing and his time with hip-hop group Fugees
London, England (CNN) -- His tunes may have rocked dance floors across the world but Wyclef Jean has always remained loyal to native Haiti.
Jean's Creole roots shine through his entire catalog of hit songs, and as earthquake-torn Haiti grieves, it comes as no surprise that the musician has dedicated his latest composition to the people of the small Caribbean country.
In an exclusive interview with CNN, Jean speaks about "Hold On," a song that delivers an optimistic message for the future of the nation.
"If they can hear my voice, I just tell them they got to hold on, be strong -- no matter what they're going through it's going to be OK.
"'Hold On' is a song of hope for the generation," said Jean, who shot to worldwide fame in the mid-1990s as part of the superstar hip-hop group Fugees.
Since then, he has had a successful solo career, releasing a slew of successful solo projects and collaborating with diverse artists like Whitney Houston and Santana.
Jean opened up to CNN's Revealed about his tough upbringing, his time with Fugees and the influence of Haiti.
Revealed: What was your childhood in Haiti like?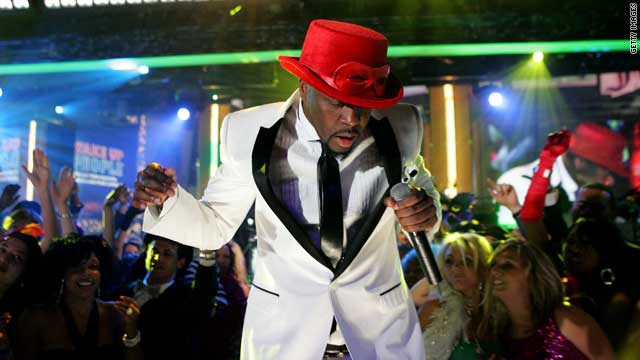 Gallery: Wyclef Jean: the musician
Wyclef Jean: I was born in a small village in Port-au-Prince. I call it dirt village because all you see is dirt, dirt, dirt. My dad left when I was one to go to America to get a better life for us so I was raised by my aunt and my grandma. They would always tell me about my parents, and it was like how you tell a kid about Santa: you always assume it's a fairytale.
Revealed: And then you went to America.
WJ: Yes, I was nine when my parents came and brought us to Brooklyn. I had never been inside an airplane before -- me and my brother looked out the window and saw nothing but a bunch of lights. I told my brother, 'Look, we've arrived, it's the city of diamonds,' because it was shining so much that in our minds the only things that could be shining that much were diamonds.
Revealed: When you got to Brooklyn, did you settle in fast or was it a difficult transition?
There's something about the culture in Haiti that's never been tampered with.
--Wyclef Jean
WJ: When I got to Brooklyn, I went to Marlboro projects, one of the roughest areas at the time. Every two weeks there was a dead body found, but in my mind-set I thought we were rich because it was was the most brick I'd ever seen. I was very content for a while until the little wars got started. A cousin of mine got shot in the head in Brooklyn and things started escalating.
Revealed: To what extent has being from Haiti influenced your music?
WJ: Beyond Haiti my music comes from Africa. There's something about the culture in Haiti that's never been tampered with. That's rare to say about certain parts of the Caribbean. But when you go to Haiti you feel like you're inside Africa.
Revealed: Is it important to you to promote Haiti in your music?
WJ: I've always promoted Haiti in my music, since my first album with the Fugees where we talked about what Haitians are going through and about human rights for people around the world. This is how we came in the game, we never thought we were going to be music stars because the topics we talked about were not very popular in mainstream music.
Revealed: What was the message of Fugees and what was it that appealed to so many people?
WJ: Fugees is short for refugees, we appealed to the less fortunate. The Fugees didn't do hits, we did what we called "a cultural phenomenon" -- music people can listen to for the rest of their lives.
Revealed: When the band broke up, were you disappointed or was that your door into the solo career you wanted anyway?
WJ: The thing about it is that I'm Nazarene and I believe in God; I just think He does things His way. The universe is the universe, things get shifted.
Revealed: Are you best as a solo artist, as a collaborator or in a group?
WJ: I love producing, performing, I love it all. I wouldn't compromise any of it, for nothing. If I ever did just one thing it wouldn't be good. I love being on stage, it is my therapy.
Revealed: Your current song on, "Hold On," what is it about?
WJ: We did the song before the quake, but after it happened we added a few things. In the video we are showing the struggle of the world and saying Haiti has problems but there might be kids in Afghanistan, Mali or Brooklyn right now that feel like they have problems.
But if they can hear my voice, I just tell them they got to hold on, be strong -- no matter what they're going through, it's going to be ok. "Hold on" is a song of hope for the generation.
Teo Kermeliotis contributed to this report