STORY HIGHLIGHTS
Audience figures for the Oscars have struggled in recent years
Awards show had record U.S. viewership in 1999, the year "Titanic" won award for best picture
"Avatar," another James Cameron blockbuster, could help draw more viewers
Opening up best picture race to 10 nominees may also attract audiences
(CNN) -- Whether he walks away with any or all of the nine Oscars that "Avatar" is nominated for, James Cameron may still go home the hero of this year's awards.
His 3D sci-fi epic has been a boon for the box office this year and could do the same for Oscar ratings, industry watchers say.
"Avatar," which has raked in more than $2.5 billion in ticket sales worldwide according to boxofficemojo.com, is a contender for several honors, including the coveted best picture and best director awards.
The presence of the Na'vi-inspired blockbuster, which is Hollywood's most successful movie ever, could be just what the Oscars need.
The last time audience figures for the Oscars registered a big boost was in 1998, when another Cameron blockbuster, "Titanic," won best picture.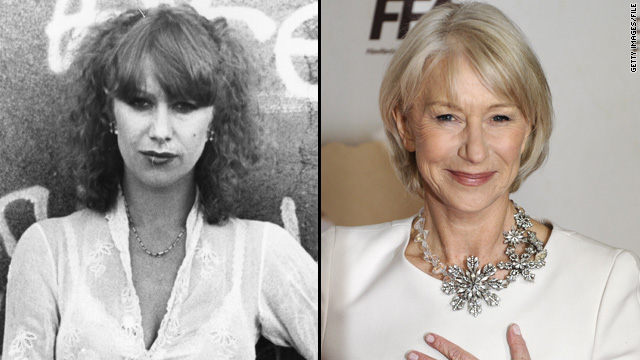 Gallery: Before they were Oscar nominees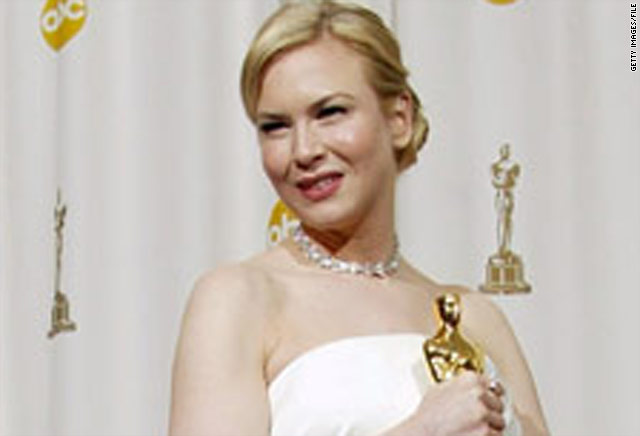 Gallery: InStyle's 10 best Oscar dresses
A record 55.2 million people in the U.S. watched that show, according to figures from the Nielsen Company, which tracks television viewership. By comparison, last year's show attracted 36.3 million U.S. viewers.
With so much fragmentation in the TV market, that's still "a really good number," according to Jo Holz, a senior vice president at Nielsen. It was an improvement from 2008, when just 32 million viewers tuned in to the broadcast.
But "certainly the ratings have gone down gradually over time," she said.
The slump over the last decade is correlated, to an extent, to the kinds of movies that have been nominated, says film critic Emanuel Levy, author of All About Oscar: The History and Politics of the Academy Awards.
If people know the movies, they tend to tune in to the show, he said. With global phenomenon "Avatar" in the running, he thinks viewership may get a pop on Sunday.
"It's the most popular movie in history so there's the chance people will be more interested in the show. People know about the movie and have a vested interest," he told CNN.
The box-office take for the movies that are nominated for best picture have a lot to do with how well the broadcast does, Holz said.
But there are other factors as well. The host -- or hosts -- in the case of this year's show, which will be fronted by Steve Martin and Alec Baldwin -- play a role.
iReport: Watching the Oscars? Share your thoughts, predictions
The wider best picture category, which has been expanded to 10 nominees from five, also may also draw more viewers, according to Holz, who said she wouldn't be surprised if there was an uptick in this year's ratings.
[Avatar is] the most popular movie in history so there's the chance people will be more interested in the show.
--Emanuel Levy
In addition to frontrunners "Avatar" and "The Hurt Locker," contenders include mass appeal hits like feel-good football drama "The Blind Side," indie film "Precious: Based on the novel 'Push' by Sapphire" and sci-fi success "District 9."
The change to 10 nominees "is about trying to open what has been sort of a closed community," Karina Longworth, film editor at LA Weekly, said.
That isn't necessarily a good idea -- many of the films don't deserve to be nominated, she said. But she added, the Best Picture Oscar "rarely means the best film" since politics and consensus often come into play when it comes to the awards.
That touches on age-old criticisms of movie awards -- that they don't truly reflect what people want to see.
Christopher Nolan's film "The Dark Knight," starring Heath Ledger, didn't get a nomination for best picture in 2009, which disappointed many movie goers.
A survey conducted before last year's Oscars by movie ticket site Fandango found that 81 percent of 7,000 moviegoers thought the Academy was out of touch with the tastes of mainstream audiences.
But Levy said the Academy is making a "conscious effort" to keep the public interested in the awards.
"The Academy wants to make sure that popular movies will get in. They want to bring them into the fold," he said of the decision to expand the race for best picture.
Whether anyone still cares about movie awards -- are they losing touch with the public? What do they really measure? -- is a recurring debate that heats up when the Oscars roll around.
But even if you wanted to, "you couldn't get rid of the Oscars because they've become too much of an industry themselves," Longworth said.
With red-carpet hits and misses and speeches that stir controversy as well as hearts, the Oscars have become a cultural event.
"It's a commercial for the movies in a way," Longworth said, and with the practice of going to a movie on a Friday night not as popular as it used to be, "movies need a commercial like that right now."