STORY HIGHLIGHTS
Europe's hottest young film actors have coming-out party at Berlin Film Festival
Shooting Stars program casts spotlight on 10 talented actors under the age of 35
Daniel Craig, Carey Mulligan, Rachel Weisz among former winners
Prestigious honor can provide career boost, help young actors move into "starrier position"
London, England (CNN) -- Chances are you haven't heard of Edward Hogg -- not yet, anyway.
The actor, 31, has a smattering of film credits to his name, including indie movies "Bunny and the Bull" and "White Lightnin'," which won acclaim at Sundance last year.
But like many young actors in Europe, Hogg, from Sheffield in northern England, still remains a relative unknown outside of his home country. He could be on the verge, though, of making a bigger name for himself.
Hogg is among 10 young actors who were presented to the film industry at the Berlin Film Festival at the weekend as part of a program that brings attention to up-and-coming young talent in Europe.
Now in its 13th year, the pan-European Shooting Stars initiative has cast the spotlight on several A-listers, including Daniel Craig, Rachel Weisz and Kelly MacDonald, well before they became household names.
Hogg, who started acting at 19, speaks modestly about his achievement as a Shooting Star, and is even more unassuming when discussing its potential impact on his career.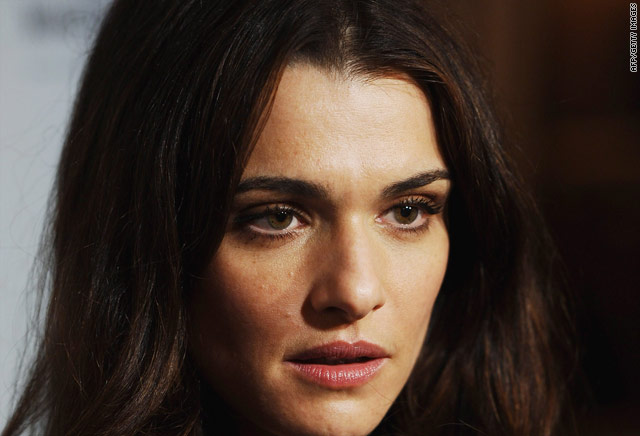 Shooting Stars who hit the big time
"I don't have any expectations that my career is going to push on to a whole new level now. I've never had any expectations like that," he told CNN.
Although, he admits, he wouldn't be disappointed if it did. "If anything did happen off the back of it, that would be incredible."
With the Oscars around the corner, excitement around bright young things reaches a fever pitch this time of year, heightened by publications like Vanity Fair's annual Hollywood issue, with its glossy cover of ingenues to watch.
It brings someone forward. It makes their climb to being cast in leads faster.
--Ros Hubbard
But the Shooting Stars initiative -- which, according to project director Karin Dix, was launched because there is "no star system in Europe" -- is about much more than creating media buzz.
Launched in 1998 by European Film Promotion (EFP), an umbrella organization that promotes European cinema, the Shooting Stars identifies what it bills as Europe's best actors under the age of 35.
Once chosen, they are presented with awards during the Berlin festival. But the ceremony is really the only public aspect of the program, Dix said.
The focus of the program really is to help these young actors make connections that will help boost their international careers, she said.
During the Berlin festival, for instance, the 10 Shooting Stars will have the opportunity to network with international casting directors and producers over the course of several lunches and meetings coordinated by the program.
Agata Buzek, Poland
Anders Baasmo Christiansen, Norway
Anais Demoustier, France
Dragos Bucur, Romania
Edward Hogg, United Kingdom
Lotte Verbeek, The Netherlands
Krystof Hadek, Czech Republic
Zrinka Cvitesic, Croatia
Michele Riondino, Italy
Pihla Viitala, Finland
Dix said: "I don't think it's often that they have such an intense opportunity to work on their careers."
The recognition is one of the most prestigious in Europe and can help an actor who already has done quality work and has a good reputation move to "a slightly starrier position," according to casting director Ros Hubbard of Hubbard Casting.
"It brings someone forward. It makes their climb to being cast in leads faster," she said.
Becoming a Shooting Star is a two-part process. Actors are first nominated by an EFP member group -- for instance, the British Film Council in the UK. An international jury of industry experts then selects 10 actors to be presented as Shooting Stars at the Berlin Film Festival.
For young talent, it's "the best chance of getting yourself noticed at a festival where people are putting films together and producers are around," said Hubbard.
Although she isn't attending Berlin this year, Hubbard said she keeps an eye on the Shooting Stars because "watching who comes out of it is of use to us."
One of last year's Shooting Stars, Carey Mulligan, is well on the path to becoming a bonafide star.
She's achieved "It Girl" status on the back of her performance in "An Education," for which she's been nominated for a best actress Oscar, and has landed roles in several highly anticipated movies, including Oliver Stone's "Wall Street: Money Never Sleeps."
To be sure, for every Carey Mulligan, there are many Shooting Stars who don't go on to become well known outside Europe, or even their home countries.
It's always hard to tell who will break out, Dix said, noting that it can come down to luck sometimes. But by connecting young talent with industry professionals, the program can open doors, she said.
A casting agent who served on the jury of the program, for example, cast Hogg in Roland Emmerich's upcoming film "Anonymous," about the true author of Shakespeare's plays.
The production house associated with the film, Studio Babelsberg, is also a main partner of the Shooting Stars Awards.
Hogg will play Robert Cecil, the first Earl of Salisbury. Shooting begins at the end of March and will be the first movie Emmerich, helmer of disaster movie "2012," has filmed in Germany in 20 years.
Hogg isn't preoccupied much -- or at all, really -- about gaining widespread recognition.
"I don't aim for awards -- that's not what I set out to do," he said.
He says he's fortunate just to be in a position to play good roles.
But "Anonymous," which has the biggest budget of any movie he's ever worked on, may be just the film to launch Hogg into a new realm of movie-making.
Hogg said: "It's a whole different level than anything I've done before."
FOLLOW THIS TOPIC