STORY HIGHLIGHTS
"The Blind Side's" best picture nomination helps Sandra Bullock, says Oscar watcher

"Avatar" and "The Hurt Locker" a "battle between content and cash," notes another

Oscars inviting more people to the table, but academy still isn't a fan of comedy

Watch "Avatar" director and the film's cast on "Larry King Live" at 9 p.m. ET Wednesday

For continuing coverage of the Oscar race and other breaking entertainment news, follow @CNNShowbiz on Twitter.
(CNN) -- "Avatar," watch your back. You too, Jeff Bridges and Meryl Streep.
Though Oscar watchers say there were few surprises among the nominations for the 82nd Academy Awards, some of the selections indicate a growing respect among Oscar voters for certain films and nominees, making them odds-on favorites (or at least galloping dark horses) when the winners are announced March 7.
Chief among them is "The Blind Side," the film about a homeless African-American teen taken in by an upscale white family. Sandra Bullock's nomination for best actress was expected -- she's already won a Golden Globe and Screen Actors Guild Award for her performance -- but the film's inclusion among the best picture nominees was not, said longtime Oscar pundit Tom O'Neil, writer for the Los Angeles Times' TheEnvelope.com.
"The only real shockeroo in the nominations was the inclusion of 'The Blind Side' for best picture," he said. "That literally blindsided the pundits, who thought that would go to 'Invictus' or 'The Hangover' or 'Star Trek.' "
Follow everything Oscar on CNN's 2010 Academy Awards special

Video: Oscar for best picture?

Video: 'Precious' Oscar quest

Video: Going inside 'The Hurt Locker'

Video: Oscar nominations announced

Video: Inside 'The Hurt Locker'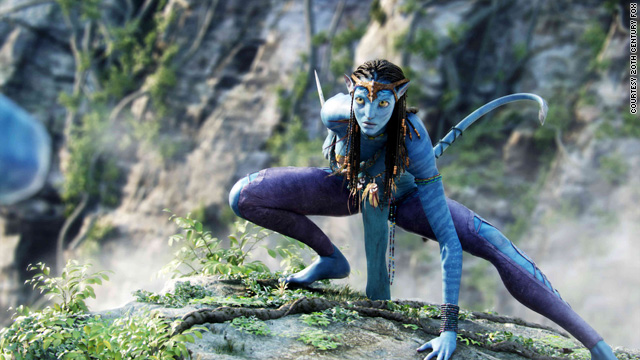 Gallery: Oscar nominations 2010
The movie shows that the film industry has embraced the film -- which has become the highest-grossing movie with a female lead -- even if the critics' takes were middling, O'Neil added. That embrace also boosts Bullock's chances to take best actress over Streep, who received a record 16th Oscar nomination for "Julie & Julia."
"The only [major-category] contest where we thought there was some suspense was lead actress, with Meryl Streep versus Sandra Bullock. The one argument people made against Bullock winning was that the movie's so lightweight," he said. "Well, sorry, that best picture nomination for 'The Blind Side' changes everything. It now has that validity for Bullock to win."
Film historian Wheeler Winston Dixon, Ryan professor of film studies at the University of Nebraska-Lincoln, said he believes that Carey Mulligan, the young actress who gave a star turn in "An Education," also has a shot.
" 'An Education' was a beautiful film, and I think Mulligan has a chance," he said.
O'Neil ranks "The Hurt Locker," with its nine nominations, as the favorite for best picture despite "Avatar's" record-setting box-office tally. Though two science-fiction films -- "Avatar" and "District 9" -- earned best picture nominations, the academy rates the genre poorly, he said.
Movie lover breaks down the nominees
"No sci-fi movie has ever won, and there's a clear bias against it," he said. "You can hear all over Hollywood, the buzz is all about 'The Hurt Locker.' And Hollywood frames this as a classic David versus Goliath battle, and everyone wants to be on David's side. ... Also, this is the Iraqi war movie you can get behind because it doesn't make a political statement. It's safe."
Dixon said he agrees on artistic grounds. He ranked "The Hurt Locker" as his best American film of 2009.
" 'Avatar' is basically eye candy. ... 'The Hurt Locker,' which did not get that much distribution and didn't make that much money, is probably the best film [director Kathryn Bigelow] ever made. She really can nail the adrenaline high that people are looking for, and I, what I liked the most about it, is its 'never apologize, never explain' format."
Bigelow also won the Directors Guild trophy -- a strong indicator for both best director and best picture at the Oscars.
"Hurt Locker" star Jeremy Renner's nomination as best actor -- a mild surprise, said O'Neil -- could make him a dark horse in a category the well-liked Bridges, a previous nominee, is expected to win easily.
Still, Bridges remains the favorite, O'Neil said.
"Voters love the big bombastic performances ... and in 'Crazy Heart' Jeff Bridges just stumbles around drunk for two hours. They love that," he said.
The nominations also indicate that the academy may be broadening its sights. Besides the acknowledgement of science fiction in the best picture race, there are also some fresh faces among the directing nominees: "Hurt Locker's" Bigelow is the fourth woman to be nominated for best director, and "Precious' " Lee Daniels is the second African-American nominated for best director and first to have directed a best picture nominee.
"The Academy Awards are really a huge advertisement for Hollywood and for Hollywood's global dominance," Dixon observed. "It's this huge ad and what they want to do is bring as many people to the table as possible, so nominating Lee Daniels for 'Precious' [helps]. But Spike Lee should have been nominated years ago."
Still, some biases die hard, O'Neil said. The academy has rarely cottoned to comedy, and the exclusion of "The Hangover" continues the trend. ("A Serious Man," the Coen brothers film up for the top award, may be comedic, but it's also extremely dark -- not the stuff of $200 million box-office winners. And while "Up" is also comedic, most people associate it with its animated siblings.)
Dixon finds the best picture race the most intriguing. Given the David-Goliath struggle O'Neil described, he said the battle could indicate whether the industry favors money or art -- at least in 2009.
"We have a real battle here between content and cash," he said. "I think a real aesthetic battle is being waged here. The industry is thrilled that Cameron's incredibly expensive film has paid off. ... 'Hurt Locker' is no risk financially, but it's a risk in terms of its material. So will Hollywood go for the 'feel-good' film, or will they go for the film with the substance?"