Golden Globe nominees to be announced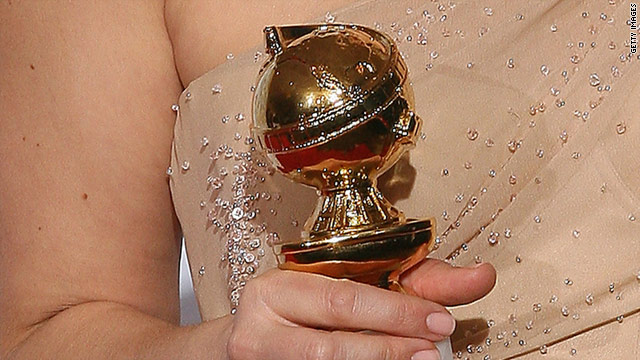 STORY HIGHLIGHTS
Ricky Gervais will host the Golden Globes again
The award show will air on January 16
The Golden Globe is seen as a litmus test that can help determine who will win Oscars
(CNN) -- The 2011 Golden Globe Awards nominations will be announced Tuesday morning by the Hollywood Foreign Press Association.
British comic Ricky Gervais is returning to host the Globes award ceremony, which will air live January 16 on NBC.
Gervais said he will push the envelope even more than he did when he hosted this year's show and took jabs at NBC and the Foreign Press Association.
"I don't think I was too bad," Gervais told reporters last week about his first turn hosting. "I don't think I went far enough."
Gervais, creator of the television hit show "The Office" said he has a plan for the 68th year of the awards show.
"I'm going to have even more fun with it, probably go a bit further, push the boundaries a little bit more. I think you always should," Gervais said. "What's the worst that could happen? I didn't expect to be invited back a second time and I certainly -- and I won't do it a third. So I've got nothing to lose. So, yes, I'm going to go for it."
The Golden Globe has been seen as a litmus test that can help to determine who will win the major awards during the Oscars.
That was not the case earlier this year when James Cameron carried home two Golden Globes for the 3-D blockbuster "Avatar."
Cameron won for best move and director but did not win the same prizes during the Academy Awards.
The distinction went to the movie "The Hurt Locker" and director Kathryn Bigelow, Cameron's ex-wife.
CNN's Henry Hanks contributed to this report.