Political Circus: Is Palin hungry?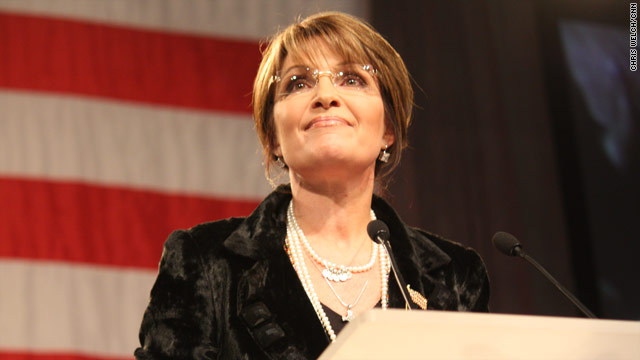 STORY HIGHLIGHTS
Singer Cher is not a fan of Sarah Palin
Carl Paladino's bat comes out again
Chris Matthews asks Michele Bachmann if she's hypnotized
Washington (CNN) -- Out with the old, in with the new. The midterms have come and gone, and now the eyes are on the bigger prize -- 2012.
And cue the speculation
Sarah Palin was asked Tuesday night on Fox News Channel about the possibility of a woman president. "Palin sat up tall in her chair, smiled, and licked her lips," the Huffington Post noted.
I don't got you, babe
The singer who just can't seem to retire may be a big fan of C-Span, but she is certainly no fan of Palin. In a Vanity Fair article, Cher lashed out, saying "a dumb woman is a dumb woman."
Caffeine or NyQuil? You decide
FishbowlDC.com surveyed several political reporters on how they planned to get through a grueling election night. Best line: "I plan on sleeping like a NyQuil-drunk baby."
Swing batta batta, swing
Carl Paladino, who lost New York's gubernatorial race to Democrat Andrew Cuomo, brought out his baseball bat Tuesday night during his concession speech. The bat -- a metaphor and also a prop on the campaign trail -- was again aimed at Cuomo.
"I've always said my baseball bat is a metaphor for the people who want to take their government back," Paladino warned. "This isn't my bat. After all, as our next governor you can grab this handle and bring the people with you to Albany, or you can leave it untouched and run the risk of having it wielded against you."
No fan of Kanye
In an interview with NBC's Matt Lauer, former President George W. Bush said one of the "most disgusting moments" of his presidency was when rapper Kanye West said "George Bush doesn't care about black people" at a 2005 Hurricane Katrina telethon.
In a trance?
MSNBC host Chris Matthews repeatedly asked GOP Rep. Michele Bachmann whether she would investigate Democrats and the Obama administration now that the House is back in Republican hands. She simply didn't respond. Matthews joked, "Are you hypnotized tonight?"
Quote of the day
"God help the Republic. And, Mr. Speaker, in the immortal words of Sharron Angle, man up!" -- New York Times columnist Maureen Dowd on House Minority Leader John Boehner, who is expected to be the next House speaker.
The picture you need to see
California governor-elect Jerry Brown was caught sharing an awkward kiss with his wife Tuesday night in this Getty Images photo.
Lieberman in hot demand
The Hill reports that Sen. John Cornyn, the head of the National Republican Senatorial Committee, raised the idea that his party will welcome Senate Democrats who might want to switch parties and caucus with his party. He said the GOP might also target Sen. Joe Lieberman, an independent who caucuses with Democrats.
FOLLOW THIS TOPIC