Traffic collision injures Georgia candidate Barnes' family members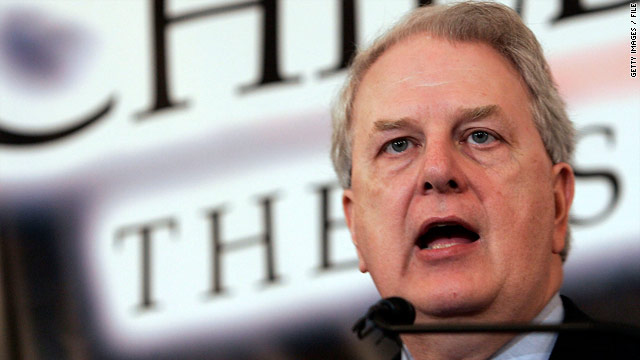 STORY HIGHLIGHTS
NEW: 17-year-old driver dies from injuries
NEW: Barnes' youngest granddaughter remains hospitalized
Former Gov. Barnes is running for the job again
He's in a tight race with Republican Nathan Deal
(CNN) -- Georgia gubernatorial candidate Roy Barnes' daughter and two granddaughters were injured in a traffic collision in Cobb County, Georgia, Sunday, police said.
"Roy and Marie appreciate the outpouring of thoughts and prayers as their daughter and granddaughters recover from today's accident," a statement from the Barnes campaign said. "Their thoughts and prayers also go out to the young men and the families involved in the accident."
The incident took place Sunday afternoon when a car driven by Mario Zuniga, 17, crossed the center line and collided with a minivan driven by Barnes' 35-year-old daughter, Allison Salter. Zuniga later died from his injuries.
Police in Cobb County said the Porsche Boxster was going faster than the 30 mph speed limit when it crossed into oncoming traffic while trying to go around a curve.
Salter and her 7- and 4-year-old daughters were taken to hospitals with non-life threatening injuries. The youngest, Ella, remained hospitalized Monday with broken bones.
Barnes and his wife, Marie, offered their condolences to Zuniga's family Monday.
"This is every parent's and grandparent's worst nightmare," Barnes spokeswoman Anna Ruth Williams said in a written statement. "Roy and Marie extend their deepest sympathies to the Zuniga family and their thoughts and prayers are with them as they deal with this tragic loss."
Barnes was governor of Georgia from 1999 to 2003. After losing his re-election battle, he returned to the Barnes Law Group to resume his career as an attorney.
In July, Barnes easily captured the Democratic gubernatorial nomination, and is facing Republican nominee Rep. Nathan Deal in the general election.
CNN's Leslie Tripp contributed to this report.
FOLLOW THIS TOPIC