California lawmakers, Schwarzenegger reach deal on stalled budget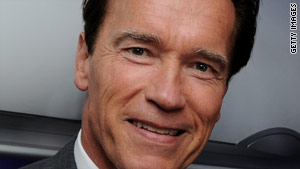 Gov. Arnold Schwarzenegger has worked with state lawmakers in hopes of resolving California's budget woes.
STORY HIGHLIGHTS
California has been in a budget crisis since the summer
The state does not have a budget
The budget was supposed to be approved in June
(CNN) -- California lawmakers reached a deal Friday on the state's budget that could solve its $19 billion deficit.
Gov. Arnold Schwarzenegger's spokesman confirmed that the deal had been reached but declined to release any details on the budget.
The next steps are to present the budget to the public on Wednesday and vote on it on Thursday, the spokesman said.
California has been in a budget crisis since the summer. The state budget was supposed to have been approved by mid-June, two weeks before the new fiscal year began on July 1.
However, the budget has been stalled, putting the state in peril as the governor and lawmakers squabble over how to close the $19 billion shortfall.
The money crunch has caused the state to put some state workers on furlough and contemplate sending IOUs to thousands of workers.
FOLLOW THIS TOPIC