Democrats keep seat left by late Rep. Murtha
STORY HIGHLIGHTS
NEW: Tim Burns concedes defeat in Pennsylvania House race
CNN projects Democrat Mark Critz as winner
Seat left vacant with death of Rep. John Murtha this year
Murtha held seat for 18 two-year terms
(CNN) -- Democrat Mark Critz defeated Republican Tim Burns in a special election in Pennsylvania to fill the seat of the late Rep. John Murtha, CNN projects.
"I'm honored, I'm humbled but most of all, I am proud as I stand before you," Burns told supporters. "What I can tell you is, I'm going to go to Congress and work tirelessly for western Pennsylvania."
Burns conceded defeat, but vowed to return.
"There are a lot of lessons to be learned here, and we will learn them," he said. "We will figure out what we need to do to take this country back."
He added, "The good news here is the conservative movement is alive and well and this race is proof of that."
The race stepped up in intensity over the past month, with both campaigns as well as national party committees going heavily with television ads.
Burns is a businessman and Critz was a longtime aide to Murtha, a fellow Democrat who represented the district for 18 terms until he passed away from complications following gallbladder surgery this year.

Video: Tim Burns: Lessons from defeat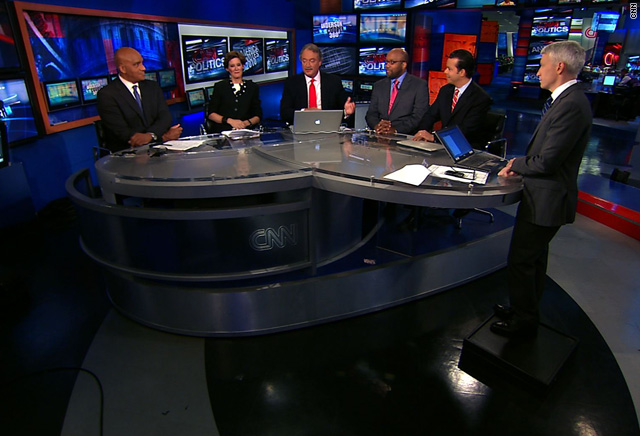 Analyzing Tuesday's races
Pennsylvania's 12th Congressional District, which stretches from Cambria County in west-central Pennsylvania down to the southwestern corner of the state, is considered socially conservative.
In the 2004 presidential election, Sen. John Kerry, D-Massachusetts, won the district by 2 percentage points. Sen. John McCain, R-Arizona, narrowly edged out then-Sen. Barack Obama, D-Illinois, in the district in 2008, even though Obama carried the state by 10 percent.
Charlie Cook and Stuart Rothenberg, two well-respected, nonpartisan political handicappers, both rated the race as a toss-up.
In a sign of just how much was at stake in this race, two high-profile surrogates parachuted into the district last weekend. Former President Bill Clinton campaigned for Critz at a rally in Johnstown while Republican Sen. Scott Brown of Massachusetts stumped for Burns in Washington, Pennsylvania.
Critz won't have long to celebrate, though. The winner will have to defend the seat in November.


Part of complete coverage on

Which states helped to swing the House balance of power? See detailed results for ballot measures and races for House, Senate and governor.

See if polls matched up with election results. CNN's Polling Center offers comprehensive election data from national and state pollsters.

Now that the voting is over, who are this year's winners and losers? How will the new House and Senate change key issues that affect millions?

A snapshot of the nation's political pulse. See how participants measured up to our mobile iReport election challenge.

Get in-depth information about the issues that are most important to Americans and join the debate.

Keep up with the latest headlines in the aftermath of the 2010 midterm elections from the Best Political Team.


Most popular stories right now