STORY HIGHLIGHTS
Senate primaries being held Tuesday in Arkansas, Kentucky and Pennsylvania
Sen. Arlen Specter, a Republican-turned-Democrat, faces a tough primary race
Sen. Blanche Lincoln, D-Arkansas, takes on candidate backed by progressives
Establishment candidate in Kentucky GOP primary squares off against Tea Party favorite
(CNN) -- Tuesday's primary contests will put the nation's anti-Washington mood to the test as voters choose between incumbents and anti-establishment candidates.
The races come in the wake of some tough blows to sitting lawmakers: Sen. Bob Bennett, a three-term senator, failed to advance at the Utah GOP convention, and Rep. Alan Mollohan didn't win over fellow Democrats in last week's West Virginia primary.
Leaders of both parties agree -- it's a tough year for experienced politicians.
"There is no question. There is, at this moment, an anti-incumbent mood," said House Speaker Nancy Pelosi, D-California. And House Minority Leader John Boehner, R-Ohio, warned, "It's 'politicians beware.' "
Contests are taking place across the country on what's been dubbed as this year's Super Tuesday. Here are some of the races to watch:
Pennsylvania -- Senate Democratic primary
Sen. Arlen Specter, a five-term incumbent and ex-Republican, is running neck and neck with Rep. Joe Sestak, a retired Navy admiral who at one time trailed Specter by a margin of 2-to-1.
Specter was a Republican until he crossed party lines to cast a deciding vote on President Obama's stimulus plan. Soon after, he crossed over to the other side in the face of plummeting GOP support in his primary battle against Pat Toomey, a former member of Congress and head of the conservative group Club for Growth.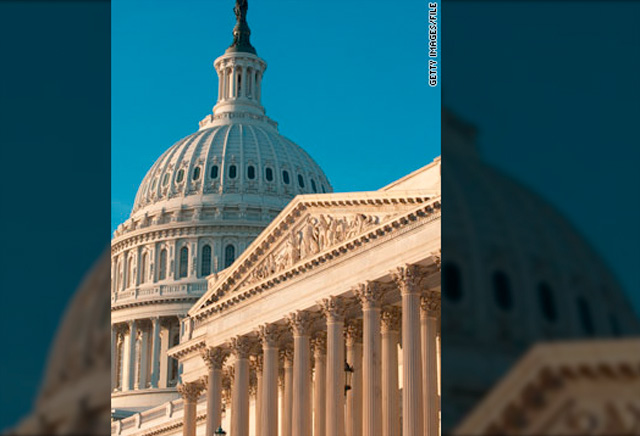 Races to watch

Video: Tuesday's tough races

Video: Fight for her political career

Video: New face of the GOP?
Specter has the backing of Obama, but it's unclear if that support will be enough to put him on top Tuesday.
Pennsylvania -- Special election in 12th Congressional District
Pennsylvania's 12th Congressional District votes Tuesday in a special election to fill the House seat that was held by Democratic Rep. John Murtha, who died in February.
The race pits first-time politician Tim Burns, a Republican, against Democrat Mark Critz, who worked for Murtha and has vowed to continue his legacy if elected.
"If we wake up on Wednesday morning and we have Sestak beating Specter and we have Burns beating Critz -- that would be a renunciation of the national party and the administration, along with the leaders of Congress," said Joe DiSarro, chairman of the political science department at Washington & Jefferson College in Washington, Pennsylvania.
While Murtha rarely had any serious challenges in his 18 re-election contests, his party doesn't dominate what's considered a socially conservative district that stretches from Cambria County in west-central Pennsylvania to the southwestern corner of the state.
The high-profile race has brought big names to the district, with former President Clinton campaigning for Critz and Sen. Scott Brown, R-Massachusetts, appearing on the campaign trail for Burns.
"Is this a referendum on national politics? I think so," DiSarro said. "Is it something that we can say is a prelude to the fall? Oh, yes."
The winner of the special election will have to defend the seat in November.
Arkansas -- Senate Democratic primary
Sen. Blanche Lincoln is facing an insurgent campaign in her run for a third term. Unions and progressive organizations are backing her challenger, Lt. Gov. Bill Halter.
Halter has criticized Lincoln for not supporting a public health care option during the health care bill debate in Congress. And Stu Rothenberg, publisher and editor for the Rothenberg Political Report, said that many liberals don't think Lincoln, a centrist Democrat, has been a strong enough ally for their party.
Most polls show Lincoln with a solid lead, but it may not be enough to avoid a runoff, which would prolong the bruising campaign into June.
Whoever wins the Democratic primary will face a strong threat for a GOP takeover of the seat in a state that most experts believe will lean toward Republicans in November. The crowded GOP primary field includes Rep. John Boozman and state Sen. Gilbert Baker.
Kentucky -- Senate Republican primary
Trey Grayson and Rand Paul are fighting to succeed Sen. Jim Bunning, a fellow Republican who is not running for re-election.
Grayson, the Kentucky secretary of state and establishment candidate in the race, was the early favorite. But recent polls have given the lead to Paul, a physician and the son of former GOP presidential candidate Rep. Ron Paul, R-Texas.
Rand Paul has the backing of some Tea Party groups and has been endorsed by former Alaska Gov. Sarah Palin.
Although there is no incumbent running, Paul is still trying to use the anger against those in office against his opponent.
Grayson is trying to tap into that voter anger by touting his experience and saying he has cut his office's budget and he can be a problem solver.
CNN's Kevin Bohn, John Helton, Ed Hornick, Kristi Keck, Charles Riley and Paul Steinhauser contributed to this report.