Source: Obama having informal talks with Supreme Court candidates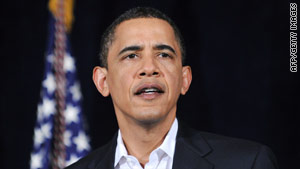 White House officials say President Obama is likely to name his Supreme Court nominee in early May.
STORY HIGHLIGHTS
Justice John Paul Stevens announced his retirement early this month
Source says President Obama holding "conversations" with candidates
White House officials say they expect Obama to pick his nominee by early May
First lady Michelle Obama's brother, Craig Robinson, talks to CNN's Larry King about growing up and how he and his sister went from the South Side of Chicago to Ivy League schools. Watch "Larry King Live" at 9 ET tonight on CNN.
Washington (CNN) -- President Obama has been privately reaching out this week to candidates for the Supreme Court vacancy, an administration source told CNN on Tuesday.
The source, who is involved in the ongoing selection process, characterized the talks as "conversations," not formal in-person interviews that are often the last step before a nominee is chosen and announced.
White House officials have said they expect the president to pick his nominee by early May. Justice John Paul Stevens announced this month that he would retire shortly after the court's current term ends in late June.
This latest development signals an intensification of the selection process, after officials in the White House counsel's office have spent the past few weeks investigating the professional and personal records of top contenders. That list will be narrowed in coming days as staffers make their recommendations to Obama.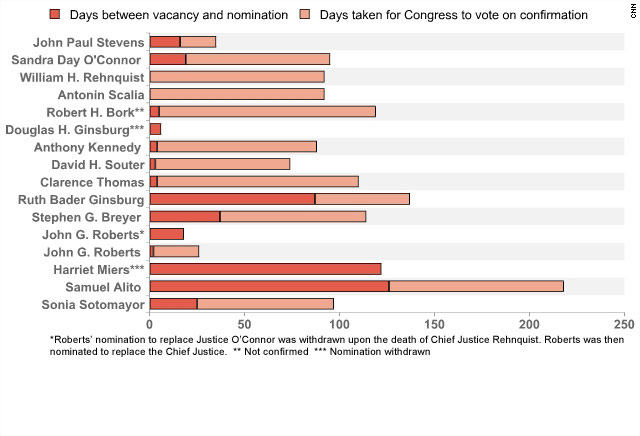 Charts: Past Supreme Court nominations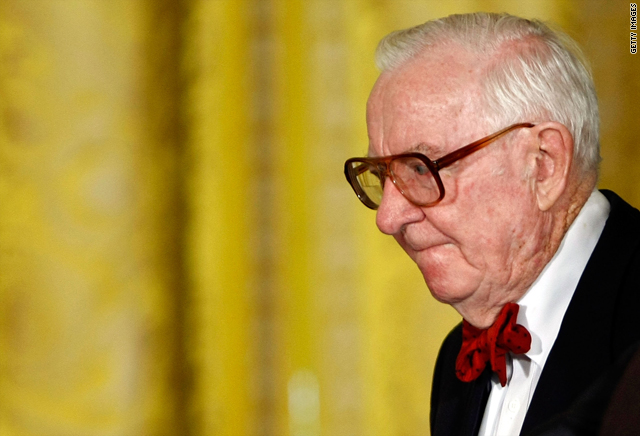 Gallery: Who might replace Stevens?
The news comes a day before Obama has a bipartisan meeting with top senators to discuss the nomination process, among other things.
The president's conversations, meanwhile, were conducted over the phone, but the nature and topic of the discussions were not disclosed by the source, to give Obama privacy and discretion.
It was unclear which names on the White House short list of about 10 people are being given the most serious scrutiny. Government sources had earlier told CNN that three names had an early edge: Solicitor General Elena Kagan and federal appeals judges Diane Wood and Merrick Garland. But officials stress that the president in recent days had expanded the list of names he wanted his staff to vet.
Others being considered include Michigan Gov. Jennifer Granholm, Homeland Security Secretary Janet Napolitano and Montana-based federal appeals judge Sidney Thomas.
The administration source would not say when Obama would sit down formally with any finalists. The president meets Wednesday with Senate leaders of both parties to discuss the vacancy.
Kagan, Wood, and Napolitano were interviewed privately at the White House last year, along with Sonia Sotomayor, who was eventually chosen to replace to now-retired Justice David Souter. It was not known if any would be reinterviewed this time around.
Obama also wrote a personal letter to Stevens on Tuesday to mark the justice's 90th birthday. The president said that Stevens, in his 35 years on the high court, had "stood guardian of the Constitution and rule of law and helped move this nation towards that more perfect union."
The president made no mention of the vacancy in his one-page letter.
Stevens is only the second member of the high court to serve past his 90th birthday. The late Justice Oliver Wendell Holmes holds the unofficial record, which Stevens will miss surpassing by about eight months.