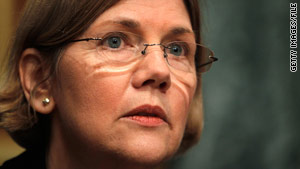 Elizabeth Warren has quietly moved off the short list for the Supreme Court, sources say.
STORY HIGHLIGHTS
White House team refines roster of possible nominees to high court
Two senators and governor remove names from consideration
Political questions cast shadow over Georgia's former chief justice
President seeks someone to replace retiring Justice John Paul Stevens
Washington (CNN) -- The White House search for a new Supreme Court justice is progressing smoothly, said government sources close to the selection process, who expect President Obama to make a decision by early May.
The three favorites for retiring Justice John Paul Stevens' seat continue to receive the most attention among the small group of officials in charge of narrowing a "short list" of about 10 names. Solicitor General Elena Kagan and federal appeals judges Diane Wood and Merrick Garland have the edge over others being considered, said those sources.
Administration sources said Elizabeth Warren, the financial industry watchdog, has been quietly taken off the short list but is still among a larger group of candidates being considered by the White House. She is now getting much less scrutiny than some of the favorites.
Judge Sidney Thomas, a Montana native who is on the 9th Circuit U.S. Court of Appeals, was a surprise to many court watchers, as he has had a low profile over the years.
But sources said he has several high-profile champions of his candidacy. Thomas was recommended for the judgeship by Montana Sen. Max Baucus, and while in private practice, Thomas volunteered for the senator's first campaign.
Baucus has been publicly and privately pushing Thomas for the Supreme Court. Another booster is Baucus' former chief of staff, Jim Messina, who now works in the White House as deputy chief of staff.
And Ian Bassin, now deputy associate counsel to the president, used to clerk for Thomas four years ago. The counsel's office is spearheading the court nomination.
A top candidate from last year's high court vacancy is again on the short list. Justice Carlos Moreno of the California Supreme Court was moved up to the list of finalists. The 61-year-old judge is the only Democrat and only Hispanic on the seven-member bench.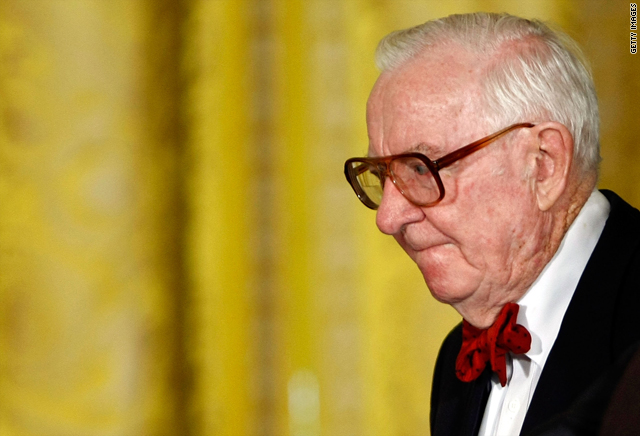 Gallery: Who might replace Stevens?
Some legal sources believe that Moreno's name may be simple political outreach to the Hispanic community, building on the confirmation of Justice Sonia Sotomayor in 2009. Moreno also has the strong support of the state's two Democratic senators, Barbara Boxer and Dianne Feinstein.
Massachusetts Gov. Deval Patrick remains uninterested in a high court job, telling supporters over the weekend that he is focused on his re-election bid. He has previously downplayed his chances, but he has supporters inside the White House and is old friends with the president.
Others removing their names from consideration are Sens. Sheldon Whitehouse, D-Rhode Island, and Amy Klobuchar, D-Minnesota, both members of the Senate Judiciary Committee, which will hold confirmation hearings for the nominee.
Klobuchar's chances were considered slim all along, since a Republican governor would name her temporary replacement in the Senate. Interior Secretary Ken Salazar is also out of the running, government sources said.
Leah Ward Sears, the former chief justice of the Georgia Supreme Court, is a legal pioneer as the first African-American woman on that court. She now is in private practice in Atlanta, Georgia. Her professional résumé has a number of noteworthy "firsts," combined with what one source called a "sparkling" personality and an inspiring rise from humble roots for the Savannah, Georgia, native.
But officials privately acknowledge that they are aware of some unease among liberals. A recognized expert on family law, Sears has attracted controversy for her involvement in the Institute of American Values, which supports "traditional" marriage and whose founder opposes same-sex marriage. The 54-year-old Sears is overseas this week speaking on behalf of the group.
Sears was also fined in 2007 for violating state ethics laws by accepting improper campaign contributions and is close friends with fellow Savannah native Justice Clarence Thomas. Sears invited Thomas to her swearing-in as state chief justice.
Stevens announced Friday his intention to retire from the Supreme Court after nearly 35 years on the bench.