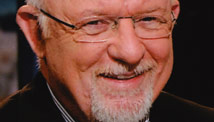 STORY HIGHLIGHTS
Ed Rollins reminds new members of Congress that they are filling a temporary post
Power can be taken away, he says. Remember senior members who are out of a job
They will see how complex issues are now that it's not just sound bites, he writes
Ed Rollins says that it's time to roll up sleeves and forget about the next election
Editor's note: Ed Rollins, a senior political contributor for CNN, is senior presidential fellow at the Kalikow Center for the Study of the American Presidency at Hofstra University. He is a principal with the Dilenschneider Group, a global public relations firm. He was White House political director for President Ronald Reagan and chairman of the National Republican Congressional Committee.
(CNN) -- This is Orientation Week for the 100-plus new members of Congress. After the drama of a yearlong campaign and the excitement of victory, the coming days will be full of briefings, meetings, social events, picking new offices and staff and the realization that a new and challenging part of their lives is just beginning.
I would advise all the new members to take a moment to reflect on what has just happened to them. They have been chosen by the voters to represent them and to serve their interests. The expectations are high and the times are troubled. You have been elected to a temporary post. Even though some may make careers out of politics, you should always think of yourselves as "birds of passage."
You will discover this week, amid the joy of those who have won, a pall of sadness and despair around the Capitol. All around you, boxes are being packed up in the offices of departing members as many displaced staffers scramble madly to find employment.
People who were very powerful just weeks ago might may be amazed at how long it takes to get their phone calls returned. In many cases, the operative word is no longer hubris but humility. Many careers are over.
Even though Speaker Nancy Pelosi and her leadership team will continue to lead the Democrats in the House, and Sen. Harry Reid and his team will remain leading the Senate, many other important chairmen and senior members have been tossed out by voters.

Rep. Noem to lead freshman Reps.

House freshmen arrive for orientation

Politics: Freshman orientation day

Politics: Freshman hazing?
Among the House losers were Jim Oberstar, chairman of the Transportation and Infrastructure Committee, first elected in the Watergate class of 1974; Ike Skelton, chairman of the House Armed Services Committee, first elected in 1976; and John Spratt, chairman of the House Budget Committee, first elected in 1982. You combine these defeats, along with many close calls, with the spectacle of the former chairman of the Ways and Means Committee, Charlie Rangel, being found guilty by the ethics committee of 12 serious infractions of the House rules, it paints a clear example of what can happen if you are not careful or stay too long.
The first thing new members discover is how little they know about the complex issues they are going to be dealing with or the operating procedures of the House and Senate. What many don't realize is that what they offered as a sound-bite response in a campaign moment has become a commitment to untangle complex issues with no easy solutions
They also quickly discover how little control they have over their own time and schedule.
And if you are a loner and don't play well with the other kids, the Congress is going to be a tough place to work. The Congress is about building consensus. The most effective members and leaders are those who can listen and respond to members' concerns -- and most important, concerns of their constituents.
Just as President Obama discovered , campaigning and governing are two very distinct skills. And as good as his communication skills might have been in running for election, they have failed him in recent months. A great communicator needs people to listen and I think a great many Americans have tuned him out.
The new House leader and speaker-to-be, John Boehner, impresses me as someone who will listen to his members and not get too far ahead of the herd. All he has to do is look around the speaker's office and see the portraits of the men and the only woman -- her portrait will come -- who were there before him to realize how tough the job has become.
Think of Jim Wright, speaker in the 1980s, who was driven from office under an ethics cloud; Tom Foley, defeated at the polls in 1994; Newt Gingrich, the first Republican leader in decades driven from office. Dennis Hastert, the man who let his members get out of control on spending and ethical issues and saw his majority defeated in 2006. He resigned and couldn't pass his seat to his son, as planned, and lost a supposedly safe seat altogether.
Pelosi became the poster girl for all things wrong with Congress, and her members suffered the biggest defeat two weeks ago in 72 years. Heady times for Republicans. Despairing time for the Democrats.
My only warning to my Republican brethren: Please remember you were the vehicle to alter Washington. You were not given a mandate. You were given an opportunity to be a significant part of the process and to make things better for the country. Focus on how you can make it work better.
Always remember to look in the rearview mirror; your voters are watching. They don't know whether you can succeed, but it's now your chance to try. If you fail, you will be packing your own boxes in a very short time. House members, your lease is up in 720 days. For the time being, forget about the next election and just do your job.
The opinions in this commentary are solely those of Ed Rollins.
FOLLOW THIS TOPIC