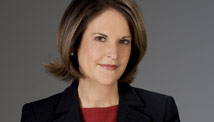 STORY HIGHLIGHTS
Gloria Borger: Democrats ignore results of the midterm elections
Borger says Democratic leaders Nancy Pelosi and Harry Reid are out of step with the voters
GOP pandering with crusade against earmarks, which are tiny compared with deficit, she says
Borger says both sides should have serious conversation about how to cut the deficit
Editor's note: Gloria Borger is a senior political analyst for CNN, appearing regularly on CNN's "The Situation Room," "AC360°," "John King, USA" and "State of the Union."
Washington (CNN) -- It's hard, when you've run something, to come back and realize you're not going to be in charge anymore. Democrats have been demoted to minority status in the House, and it's probably not much fun. No chairmanships to dole out, no rules to write, no votes to pass much of anything.
Getting shellacked requires some adjustment, some soul-searching and some new understanding of how to start fixing it all.
Unless you're a Democrat. In that case, you decide to grow tin ears. So a return to Congress brings no "we hear you" chorus. Rather, the Democrats are off-key and dissonant (shocking, I know), providing these things to watch: a) a loud, internal argument over Nancy Pelosi's leadership job, b) an ethics investigation that ends with the farcical behavior of a longtime Democratic poo-bah and c) a fight over whether earmarks are a really good thing (a matter of "personal responsibility," according to Sen. Harry Reid) disguised as a bad thing.
Did the Democrats really want to come back to Washington to remind voters why they threw so many of them out?
The Republicans, meantime, took another tack. They swaggered back as if each member had downed a case of Red Bull before walking through the door. Energized and feeling newly muscular, they oozed promises to do all of the things the wonderful voters are demanding: cut spending, cut spending and, of course, cut spending.
They promised not to lead but to follow. GOP congressional leaders were all ears (not tin), taking orders from we, the people.
Leading the way -- in a huge reversal -- was Senate GOP leader Mitch McConnell, a staunch defender of earmarks who converted to the other side right on the Senate floor. No fool, McConnell figured he had to avoid an internal fight within his caucus when the new members come to town next year. So he gave in, naturally defending his own past earmarks but allowing that "abuse of this practice has caused Americans to view it as a symbol of the waste and out of control spending in Washington."
But here's the problem: There's no balance. While the Democrats seem to be living in an alternate universe, the GOP is stampeding to pander to the public. Does anyone ever mention that earmarks comprise less than half of 1 percent of federal spending? And does anyone remind voters that House Democrats have already banned secret earmarks -- something the Senate didn't do.
So how about an adult conversation? About the real deficit, that is. The co-chairmen of the deficit commission laid down an impressive document, although even with all their ideas it still takes decades to balance the budget. But the commission is struggling about what, if anything, members can propose together.
And all of this, of course, comes in the context of a vote that needs to be taken on whether (or how) to extend the Bush tax cuts. Just for the middle class? Or for the wealthy, too? Temporarily or permanently?
Everyone knows we can't afford any of this, of course. But there are reasons for just every scenario. That's all supposed to be discussed in an important bipartisan leadership meeting with President Obama at the White House this week.
Oops. The meeting has been delayed until November 30. Maybe they need time to negotiate the shape of the table. Or to polish their ears.
The opinions expressed in this commentary are solely those of Gloria Borger.
FOLLOW THIS TOPIC