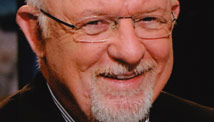 STORY HIGHLIGHTS
Ed Rollins says the election of 2010 just ended, but planning for 2012 is already under way
He says Republicans have many choices for their ticket
Rollins says Sarah Palin has many pluses that could encourage her to run
He says other candidates could be Gingrich, Huckabee, Barbour, Daniels, Thune, Pawlenty
Editor's note: Ed Rollins, a senior political contributor for CNN, is senior presidential fellow at the Kalikow Center for the Study of the American Presidency at Hofstra University. He is a principal with the Dilenschneider Group, a global public relations firm. He was White House political director for President Ronald Reagan and chairman of the National Republican Congressional Committee.
New York (CNN) -- The 2010 election is over and the voters have made an overwhelming statement: "Things need to be different in Washington and across the country." They have chosen representatives at every level to make that happen. The election results are historic and far-reaching.
The last thing Americans want to start thinking about is another election two years down the road, but I guarantee you the White House is looking at the electoral map, assessing the damage that has been done to its re-election strategy and planning its re-election campaign right now.
Equally important, in the very near future many Republicans will be starting (if they haven't already) their planning process to begin seeking support in early caucus and primary states such as Iowa, New Hampshire, South Carolina and beyond. The Iowa caucus is February 6, 2012, and Republicans have it all to themselves this time. (I assume the president won't be challenged on the Democratic side). If these candidates want to succeed they must begin now.
The results Tuesday have convinced many of them that President Obama can be beaten. What a difference two years can make. The extraordinary candidate of 2008 who became the 44th president now looks very vulnerable.
People say to me, who do you have who can beat President Obama? First and foremost, re-elections are about the incumbent. If the country sours on a president, the voters start looking for an alternative. Someone will emerge. And I think we have some tremendous candidates with far more experience then the president had when he was elected.
Each of these potential candidates should be encouraged by the 2010 results and some of them may now look in the mirror and see himself or herself as Mr. or Mrs. President.

Politico: GOP fears Palin run in 2012

Sarah Palin vs. President Obama

Sarah Palin's Twitter controversy
The person who has had the most media focus during this campaign is of course Sarah Palin, the former Alaska governor and John McCain's running mate in 2008. She is the most talked about candidate by Democrats and Republicans alike. Is she going to run? Can she win? These are the questions everyone in the political community wants answered -- and only she can answer the first one.
Her advantages are that she has 100 percent name recognition among the public, an unlimited ability to raise money and as of today is the figurehead leader of the Tea Party movement. She also is the most exciting but also the most polarizing figure -- one whose substance and qualifications to be president are questionable. But to underestimate her is a major mistake.
The second candidate who I am sure is running is former House Speaker Newt Gingrich. Newt has legions of fans and just as many detractors. He is brilliant, articulate, can raise money and has in place a formidable political organization. He was the general who led Republicans out of the wilderness to a majority in 1994. To underestimate him is dangerous. But he is undisciplined, sometimes has idiotic ideas and can often say the wrong thing. But he and Palin will grab most of the media attention over the next year -- and that may be good or bad.
The candidate who accumulated the most delegates behind McCain in 2008 and won Iowa last go-round is former Arkansas Gov. Mike Huckabee. He came from nowhere (1 percent in the polls at the start) to become a viable candidate and the favorite of the religious right. His campaign, which I chaired, ran short of money and organization, but as the race went on he became one of the most respected Republicans in the country.
He is an inspiring speaker and proved to be a great debater. He hosts a television talk show, does radio commentary and has written several best-selling books. He also leads or is near the top of polls ranking the potential GOP nominees. He would be the candidate of the religious right, a powerful faction in Republican primaries.
The other candidate who ran in 2008 -- and has never really stopped running -- is former Massachusetts Gov. Mitt Romney. He has many supporters, can raise money, has a strong political team and has been tested in 2008. He will be a formidable candidate and can build on what he did in the last campaign. I would view him as the establishment candidate at this point.
Several governors who didn't run last time may very well throw their hats in the ring. Two of them were my principal deputies on my White House staff. The first is Haley Barbour of Mississippi.
As chairman of the Republican Governors Association, he played a pivotal role in this election, raising $100 million for campaigns across the country. By far one of the most beloved and respected political operatives among Republicans in the country, Haley was instrumental in electing Republican majorities in the Senate and House in 1994 when he was chairman of the national party. He knows everyone in the political world and in very short order can put a presidential campaign together and raise all the money needed. He can either be a kingmaker or a strong candidate at his choosing.
The other is Mitch Daniels, the extremely capable two-term governor of Indiana. Mitch is brilliant, a policy wonk and a very effective former Office of Management and Budget director for President George W. Bush. Mitch, like Haley, is beloved in the political community, and if he chooses can put together a very viable campaign and raise resources. He knows the inside of government better than anyone and has a unique knowledge of the Senate and foreign affairs, having been a long-time chief of staff to Sen. Richard Lugar, the party's most prominent Senate expert on foreign policy.
Several other extremely capable candidates will likely also run. Minnesota Gov. Tim Pawlenty has shown a great interest in pursuing the presidency and has been traveling the country getting better known. Sen. John Thune of South Dakota, the man who defeated Tom Daschle six years ago and was re-elected yesterday without an opponent, is also showing interest. He looks presidential, is articulate and conservative.
To those thinking of running, here are the basics. You have to put a campaign team together that works nonstop for two years. You have to raise $50 million to play and be viable in the first three contests: Iowa, New Hampshire and South Carolina.
Get a map of Iowa and circle every little city in Iowa and know you're going to be in every one of them. You'll meet wonderful people who will take your measure. They've met lots of candidates and they take their role seriously.
If you survive -- and I think you have to win one or more of these states to go on -- you'll have to raise millions more and compete everywhere to get sufficient delegates to get the nomination. You will have to be prepared to debate at least 50 times or more -- so improving those skills is all-important. If you survive all that, you get to go on and battle a man and political team who ran one of the better campaigns in history in 2008
The Iowa caucus is 461 days from now. Plan to spend about 150 of those days in the state. If you're going to run, get going. It will be an extraordinary experience and every day counts.
The opinions expressed in this commentary are solely those of Ed Rollins.
FOLLOW THIS TOPIC