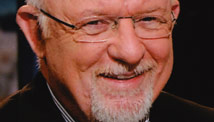 STORY HIGHLIGHTS
The midterm elections can be viewed as a political version of "Survivor," says Ed Rollins
More than 1,800 candidates have sought office in the House and Senate, he says
Most won't win, but they will have made great personal sacrifices to run, he says
In the five weeks beginning September 1, 400,000 campaign related commercials were aired
Editor's note: Ed Rollins, a senior political contributor for CNN, is senior presidential fellow at the Kalikow Center for the Study of the American Presidency at Hofstra University. He is a principal with the Dilenschneider Group, a global public relations firm. He was White House political director for President Reagan and chairman of the National Republican Congressional Committee.
New York (CNN) -- Since 2000, one of the most popular television reality programs has been a CBS show called "Survivor." It's a show in which contestants compete against each other in a variety of humiliating and difficult tasks until one is declared the winner.
In a way our congressional and Senate elections are also a survival contest, in which the candidates and the incumbents also must survive a variety of humiliating and difficult tasks to become a winner. Where there is only one winner in TV's "Survivor," 435 will be elected to House seats and 37 will be elected to Senate seats November 2.
One thousand, eight hundred and sixty-three candidates for the House started this process sometime in the last two years.
Of the 435 seats up (the entire House), 393 are occupied by an incumbent seeking re-election (236 Dems, 157 Republicans). In these seats you have to overcome the tremendous advantages (in most years) that an incumbent has -- such as name identification, congressional staff, the ability to raise millions of dollars from PACs and party organizations and the experience of having run before.
In the 23 Congressional elections since 1964, only five have resulted in less than 90 percent of the incumbents seeking re-election winning. In these five, still 85 percent won. In 15 of those elections, at least 94 percent won.
So far this cycle, the average amount raised by House incumbents running for re-election is $1.3 million and the average challenger has raised only $219,000, according to opensecrets.org.
These House candidates and incumbents, according to their FEC filings as of October 20, have raised nearly a billion dollars -- and spent three-quarters of it with less than two weeks to go. After primaries and dropouts, we are down to 921 House survivors. More than half will end up losers on election night.
Two hundred and ninety-six candidates began the task of running for senator. These candidates have raised more than half a billion dollars and spent $396 million already. They will spend it all and much more before voters pronounce the verdict. Nearly two-thirds have already been eliminated and of the 102 remaining, 33 are Democrats and 38 Republicans. The average Senate incumbent raised $9.7 million and the average challenger $715,000.
Now that we are down to the finalists, the competitive races pretty much equal out in money raised and spent.
And if you ever wonder how candidates can spend that kind of money, just look at your television set, listen to your radio or open the extra junk mail around election time. This is called voter contact -- and it's expensive.
Since September 1 through the first week in October, more than 400,000 television commercials have been run in U.S. Senate races and House races by the campaigns, the parties and the interest groups, according to a superb study done by the Wesleyan Media Project. And you have seen nothing yet. The last two weeks will be wall-to-wall commercials that will provoke, encourage or discourage you to vote for or against somebody.
Many years ago when I was running the National Republican Congressional committee, I would bring all the key candidates to Washington for a several-day-long training session. Usually several hundred would attend.
I would begin by telling them that the vast majority in the room didn't have a snowball's chance in hell of winning: In most cases they would endure the most miserable year of their life; their reputations and in some cases their families would be attacked; some of their marriages would come apart and divorce was often more likely than winning. They would lose some of their friends and in some cases, their jobs.
But some in that room would win and get to be part of the governing process and be a small part of history.
Several candidates would always drop out after the meeting and thank me for being straight with them. Others would tell me at the end they didn't think it could be that bad -- but it was.
And still others went on and won and had extraordinary success and made a difference. One of those in that room who got elected was the man I believe will be the next speaker of the House, John Boehner.
As we come down to the last few days, I as one citizen want to thank those of all parties who tried and endured. It's what makes our democracy work.
There will be a number of great citizens who won't win, but they will have tried -- and that's better than most of us ever do. And to those who do win, you don't get a million dollar reward like the TV "Survivor" winner does, but you will have the opportunity to set this country on a new path.
So your sacrifice has helped us all. You are all winners, and we win because you made the effort. And our nation survives because people like you have made such an extraordinary effort. Run hard. It's less than two weeks to the finish line.
The opinions expressed in this commentary are solely those of Ed Rollins.
FOLLOW THIS TOPIC