STORY HIGHLIGHTS
Hilary Rosen: Colleagues know Nancy Pelosi stands up for them and constituents
Rosen: Speaker works tirelessly for caucus and struggling Americans, ignoring attacks
Alex Castellanos: China, Japan, oil exporters, Russia own $2 trillion in Treasury securities
70 percent of Americans say government doesn't spend taxpayer money wisely, he says
(CNN) -- Editor's note: There are 13 days to go before voters cast ballots in the hotly contested midterms on November 2. In this special feature, CNN's political contributors share their quick thoughts on what's making news.
Hilary Rosen is a Democratic political strategist and former chief executive of the Recording Industry Association of America.
Alex Castellanos is a founding partner of National Media Inc. and served as media consultant to the presidential campaigns of Bob Dole, George H.W. Bush, George W. Bush, Phil Gramm and Mitt Romney.
Hilary Rosen: Hard-working Nancy Pelosi is a sure bet
A lot of noise surrounds the notion that Democratic members of Congress should disavow Nancy Pelosi as speaker. And all of that noise is coming from Republicans who know that she has been effective -- and is therefore too threatening.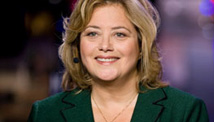 But her Democratic colleagues know that as speaker, Pelosi has put their interests first -- and in so doing has put the interests of their constituents first.
Does she like the public attacks on her? No -- no one would. But she refuses to spend one ounce of energy defending herself. Her interest is in protecting members of her Democratic Caucus. I have never seen a more selfless politician in that regard.
She closed out the most successful legislative year that the House has seen in decades and has since worked tirelessly to raise money, review field operations, hone messaging, energize Democratic allies and anything else that can be done to help Democrats maintain the majority.
Sure, she loves being speaker. But most importantly, she loves what it represents. Because from her first day in Congress in June of 1987, Pelosi's mission has been to help America's families deal with daily struggles. In Pelosi's worldview, government is here to help and if we don't use government resources to lend a hand to those in need, we might as well not be here.
She has little patience for complaining from CEOs who want more tax breaks without supporting their own workers or for health insurers who increase premiums and reduce coverage. She doesn't even have patience from her friends on our side of the aisle who work their mouths more than they work the voting field.
But she has endless patience for the daily needs of her caucus members, who are not just fighting for their political lives, but fighting for their view of democracy. If you are surprised after Election Day when Speaker Pelosi retains the loyalty of her entire caucus when it comes to voting for speaker, you shouldn't be.
I will put my money on her any day.
Alex Castellanos: Voters clearly want the spending to end
Why don't Republicans fear President Obama's closing argument, that evil special interest money, including cash from foreign countries, is hijacking our democracy? For one, as even The New York Times reported, foreign money isn't funding our political campaigns.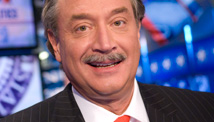 It is funding our government. Our national debt has increased by more than $3 trillion since President Obama took office and the administration projects our debt will hit nearly $16.5 trillion in 2012. China, Japan, oil exporting nations and Russia are now the proud owners of more than $2 trillion in U.S. Treasury securities. If you are looking for foreign cash, check the Obama administration's pockets. They are loaded with it.
More importantly for Democrats, the president's argument doesn't cure his political affliction -- it deepens it. The president's thesis goes something like this: "If nameless special interest money weren't corrupting the political process, voters would understand and appreciate all we've done, and re-elect Democrats." Really? Voters still don't get it? In the age of the internet and nonstop cable news informing them 24/7?
Voters seem to be telling the president the opposite: They understand exactly what he has accomplished. That's why they are begging him to listen: "Mr. President, slow down. You are spending too much, too fast."
Two years into the Obama administration, a Rasmussen survey finds 61 percent of adults think the federal government has too much power and money.
Two-thirds believe America is overtaxed. A stunning 70 percent say the government does not spend taxpayer money wisely and fairly.
Rasmussen reports 55 percent of those most likely to vote would repeal the president's health care law, a majority of Americans believing it adds to the deficit. Just 25 percent of voters believe the policies of the federal government have put the U.S. economy on the right track. Yet President Obama still insists that voters, ill-informed, clinging to their unreasonable fears, would appreciate his spending more if only they understood how good it was for them.
He closes the 2010 campaign scolding voters, telling them they are wrong. His undemocratic message is that he's right, not them.
In 1908, hotel entrepreneur César Ritz coined the phrase, "Le client n'a jamais tort," or "The customer is never wrong." The hospitality empire built on that principle still spans the globe. When the president travels to Indonesia after the election, perhaps he should stay at a Ritz.
The opinions expressed in these commentaries are solely those of the writers.
FOLLOW THIS TOPIC