Can Wen bridge the China-EU divide?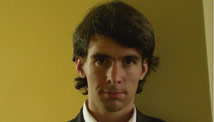 STORY HIGHLIGHTS
Holslag says China and the EU will both fall far short of their goals at the summit
China wants to strengthen ties to Europe amid rising tensions with U.S. and Japan
While EU nations court Chinese investment, complaints about China's currency persist
China is unlikely to emerge with the trophy of 'market economy status' from the EU
Editor's note: Jonathan Holslag is research fellow at the Brussels Institute of Contemporary China Studies.
CNN -- Haunted by a protectionist trade bill from the U.S. Congress and escalating tensions with Japan, Chinese Premier Wen Jiabao set course to Europe, eager to compensate for diplomatic wrangling on the Eastern front by making progress in the West.
But there is not much reason for optimism.
Wen's main mission is to diffuse worries about China's growing economic clout and to secure access to the European market. Strengthening strategic cooperation with the European Union also has to demonstrate that the People's Republic is still committed to becoming a responsible power. Last, the Premier hopes to shore up his political credentials in Beijing, as the Sino-European partnership has been very much his pet project.
China made an impressive start by announcing a vast investment package in Greece and promising that China continues to support monetary stability in the Eurozone. After touching ground in Brussels, Chinese dignitaries were approached by European leaders in an apparent attempt to get similar Chinese capital injections into their struggling economies.
Repudiating complaints about the EU becoming strategically redundant, Wen's European counterparts stressed the need to boost international cooperation beyond the realm of commerce. On the wish list were closer coordination in reforming global governance, joint efforts in tackling environmental challenges, and cooperation in fighting pirate-infested seas around Africa.

Video: China making friends with Europe
At first glance, there seemed thus to be a perfect match between Europe's desire to be recognized as an important player in global affairs and China's attempts to diminish international ire against its rise.
So far, so good.
But in spite of the appetite of individual member states for business deals with China, Wen and his company soon found themselves being reprimanded by the European Central Bank for currency manipulation and learned that there was not much chance for taking home the trophy of Market Economy Status from the EU. The latter would be vital to help protect China from what Beijing officials call unfair anti-dumping procedures in Europe.
Instead, the Chinese delegation was confronted with a long list of requests, which ranged from the enforcement of intellectual property rights to the liberalization of the services sector. In the sidelines of the official meetings, the delegation faced complaints about unfairly favoring Chinese companies at the expense of European firms in China.
At the political level China should not expect much progress either. While both sides recognized the vast scope for cooperation, they remain at loggerheads over how to set the priorities. With regard to international flash points like Iran, Myanmar, and North Korea there simply is not enough common ground between China and the EU. Climate change also continues to be a divisive issue. Indeed, the Chinese understand that it is in their interest to act, but binding international rules are still a bridge too far.
Europe signaled that it was willing to reconsider its position in the International Monetary Fund -- giving up two seats to emerging markets -- but only if the United States would do the same.
Moreover, the Chinese officials became aware that cooperation with the EU has been complicated by institutional overhauls following the Lisbon Reform Treaty. Many European decision makers are just busier with bureaucratic turf wars than with developing a sound foreign policy policy.
The lack of progress in the EU-China relations shows once again how Beijing faces tough strategic dilemmas. Of course, Beijing can continue to try to deflect distrust by beckoning with its burgeoning market and stepping up its public diplomacy. But if China really wants to avoid diplomatic isolation, it will have to go much further in meeting the demands for economic reform and, above all, to avoid the trap of nationalism and arrogance, however mistreated it feels.
FOLLOW THIS TOPIC