STORY HIGHLIGHTS
William Bennett: Republicans shouldn't take anything for granted this year
He says GOP is likely to gain, but voters aren't particularly happy with Republicans either
James Carville: The midterms are likely to be brutal for Democrats
He says the question is whether it will be bad, or truly horrible for the party
Editor's note: There are 28 days to go before voters cast ballots in the hotly contested midterm elections. In this special feature, CNN's political contributors share their quick thoughts on what's making news.
William Bennett, a Republican strategist and radio talk show host, is a CNN contributor and former education secretary and federal drug czar.
James Carville, a Democrat, was chief strategist for Bill Clinton's 1992 presidential campaign.
WILLIAM BENNETT: GOP, don't take voters for granted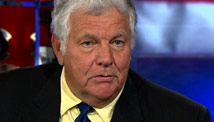 November 2, 2010, is less than a month away -- and today it is feeling for Republicans a lot like October 5, 2006, must have felt for Democrats. I, like many others, expect the Republicans to do well next month. But I have refrained from using phrases like "tsunami" or "tidal wave."
In one sense, a takeover of the House of Representatives by even one seat would be a tidal wave, given what some analysts were saying about the GOP in December of 2008 and for the first several months of 2009. But in another sense, I don't think we should raise expectations too high. There's an old saying: When you jump for joy, make sure nobody is removing the ground beneath your feet.
What could that ground be? While the Democrats and President Obama are unpopular right now, the Republican Party does not fare much better. One recent poll shows more registered voters have a positive view of Democrats than of Republicans. Another even has the two parties tied in the generic ballot vote for Congress. And a Washington Post-ABC News poll out Tuesday morning shows that for all the dissatisfaction with Congress, dissatisfaction with Republicans in Congress is higher than dissatisfaction with Democrats in Congress. On top of this, about half of those who plan to vote for Republicans say they are doing so to oppose the Democrats, not to support the Republicans. And the DNC just reached a record with the $16 million they raised in September.

Video: Spitzer: Silly season is here!
Anton Chekhov wrote, "You do not become a saint through other people's sins." And Republicans cannot -- no party can -- gain and sustain majorities exclusively on the other party's sins. The GOP Pledge was a good and necessary start for the Republicans. And the Democrats have only their recent record (four years on the Hill, two in the White House) to run on. Given all that, I'd rather be a Republican running for office today than a Democrat. But the messages Republicans cannot afford to ignore are the same messages that were their undoing in the past and may be the Democrats' this November as well: Do not assume any victory is permanent, do not take the voters for granted, and do not violate the promises you made when you ran and were elected to office.
JAMES CARVILLE: For Dems, will it be awful -- or even worse?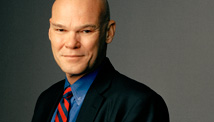 As the active part of hurricane season starts to wind down, I will take this opportunity to explain what I think is happening in the 2010 electoral cycle by using a hurricane analogy. If you are a Democrat, as I most assuredly am, Hurricane Midterm is headed directly for you and it's not going to change course.
We're gonna get hit and that's a fact. But the question is, do we get hit with a Category 5? Hello, Sen. O'Donnell, Sen. Angle and Gov. Paladino!
Maybe it will be a Category 4, in which case some Democrats will still be standing, but large majorities will be lost as a result of the massive surge. Or hopefully a Category 3 will hit, and we will suffer a lot of damage as a result of wind and rain, but the political levees will hold and our majority will remain intact.
There is some recent evidence that what appeared to be a Category 5 in early September may be a 4 in early October. All that means is we go from a god-awful election to an awful election. But who knows -- it may turn into a 3 by early November. Don't evacuate yet!
The opinions expressed in this commentary are solely those of the authors.