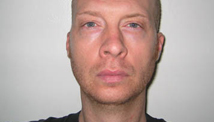 STORY HIGHLIGHTS
Lebron James said race played a role in backlash to "The Decision"
His announcement generated more negative reaction from whites, says Russ Bengtson
He says James was asked about race factor, and never said anyone was being a racist
Bengtson: Self-righteousness of backlash eclipsed selfishness of announcement
Editor's note: Russ Bengtson is a former editor-in-chief of SLAM magazine who has been writing about the NBA since 1996. He tweets incessantly at twitter.com/russbengtson
(CNN) -- In the grand scheme of things, LeBron James's answer to CNN's Soledad O'Brien regarding whether race played a role in the backlash to his "The Decision" special -- "I think so, at times. It's always, you know, a race factor." -- wasn't much.
This wasn't Isiah Thomas supporting then-teammate Dennis Rodman's assertion that, if Larry Bird was black, "he'd be just another good guy." Yet here we are.
For those of you who may have missed it, James chose to announce he was leaving his home state Cleveland Cavaliers via "The Decision," an hourlong, prime-time special aired on ESPN. This was not the best decision anyone has ever made. In fact, in the annals of NBA-related TV decisions, it may rank just above Magic Johnson's deciding he'd make a good late-night talk show host and just below everything else.
When at the end of the hour James announced -- finally -- that he was "taking his talents to South Beach" (making him sound more like a particularly driven Hooters waitress than an elite professional athlete), the sports world could stop holding its collective breath. Many used that very next breath to refer to James as some sort of selfish expletive. This was the equivalent of a breakup via Jumbotron times a million.

Video: LeBron James on backlash

Video: LeBron: I've moved forward
The fact that the advertising revenue -- some $3 million -- went to the Boys & Girls Club didn't make it any less self-serving and egotistical and misguided. LeBron probably keeps that much on his Starbucks card.
Somewhere along the line, though, the self-righteousness of the backlash eclipsed the selfishness of the initial announcement. And with that one innocuous comment on CNN, the backlash actually became the story itself. Noted good decision-maker and TNT analyst Charles Barkley stated on Philadelphia radio that James's continued decisions were "like watching a movie -- just when you think it couldn't get any stupider, it gets more stupid." Barkley was 100 percent correct; just not in the way he intended.
Some things worth noting:
• James didn't bring up the racial element, O'Brien -- who previously anchored a CNN special entitled "Black in America" -- did. His statement was in response to the question, "Do you think there's a role that race plays in this?" What was he supposed to say? "No"?
• Just because we elected Barack Obama, a black man, to the presidency, does not mean we immediately moved on to some sort of utopian post-racial society. Sorry.
• James didn't say all the backlash was racial in nature. He didn't even say that most of it was. He didn't call anyone a racist. Heck, he didn't really say anything at all. He didn't "play the race card" as much as quickly drop it face-down in the discard pile.
• James was 100 percent correct.
• Even LeBron's closest advisor, Maverick Carter's less nuanced follow-up: "It definitely played a role in some of the stuff coming out of the media, things that were written for sure" seemed true enough after, well, things that were written. There wasn't anything particularly overt, except for (mostly white) sportswriters lamenting LeBron's sense of entitlement while displaying an absolutely shocking amount of their own.
In the prologue to his 2006 book, "Forty Million Dollar Slaves," William Rhoden wrote: "Today's generation of pro athletes may be wealthy, but they are simultaneously cheered and resented -- a tension that can't last forever."
We like our greatest athletes to stick to a time-worn script, to stay where they are and persevere until mountains are climbed, hurdles are hurdled, bullies are vanquished and championships are won. We're able to overlook the staggering salaries and outrageous ticket prices in hopes of seeing another Michael, another Magic, another Bird.
We like our sports stories to build like fairy tales, to end with Jack vanquishing the giant, with Cinderella going to the ball, with "and they all lived happily ever after." And when a superstar departs from this storyline, we feel betrayed. How could you do this to us?
To claim that such reactions don't split at least partially on racial lines is to be either irrationally optimistic or willfully blindered. Even the numbers support a division. According to a Q Scores popularity poll taken after "The Decision," James's negative Q rating amongst nonblacks went from 24 percent to 44, while among blacks it only gained one point, from 14 percent to 15.
Those numbers can't be explained away, or attributed to some sort of polling error. To deny the racial aspect of the backlash entirely -- well, just when you think it can't get any stupider, it gets more stupid.
The opinions expressed in this commentary are solely those of Russ Bengston.
FOLLOW THIS TOPIC