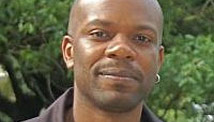 STORY HIGHLIGHTS
Shayne Lee: Black church culture requires leaders to speak out against homosexuality
Atlanta megachurch pastor Eddie Long stands accused of coercing sexual relationships
For years, Long has preached against homosexuality
African-Americans are among the most religiously orthodox U.S. ethnic groups
Editor's Note: Shayne Lee, Ph.D, is an associate professor of sociology at Tulane University. He is the author of "T.D. Jakes: America's New Preacher," which analyzes major changes in the black church culture and contemporary American religion, and co-author of "Holy Mavericks: Evangelical Innovators and the Spiritual Marketplace," which looks at the appeal of celebrity preachers. His recent book, "Erotic Revolutionaries," explores the topic of black women, sex and pop culture. Next week: The Rev. Al Sharpton writes about his personal faith and finance. CNN's "Almighty Debt: A Black in America Special" premieres October 21.
(CNN) -- As a sociologist who studies black churches, my research allows for compelling conversations with some of our nation's most powerful religious leaders. But my most memorable interview to date was not with a celebrity preacher, but a lesser known young gay Christian I'll call David.
Like many black Christians, David grew up in a theologically conservative church culture that views the Bible as the authoritative word of God. This supplied David with a healthy dose of guilt and regret for succumbing to same-sex cravings, eventually leading to his despondent spiritual state. In gripping detail, David recalled spending many days and nights fasting and praying for God to "deliver" him from his homosexuality.
The recent allegations of four young men against Atlanta, Georgia, megachurch pastor Bishop Eddie Long have curious onlookers marveling at the irony of how a prominent preacher could find himself staring at the barrel of the same gun he aimed against homosexuality for years.
Whether or not these charges against Long hold true, David's struggle sheds light on a church culture that often requires biblical leaders to vigorously and rigorously uphold biblical injunctions against homosexuality, despite the inherent visceral conflicts such a position might present.

Video: Pastor preaches inclusion of gays

Video: Bishop Long speaks to church

Video: Bishop Eddie Long's legal battle

Video: Bishop Eddie Long: 'I'm under attack'
It's no secret that a large majority of African-American Christians are theologically conservative. The Pew Research Center's national study of American religion lists African-Americans among the most religiously committed American ethnic groups. They are more likely than the general population to interpret the Bible literally and believe in God with absolute certainty. Considering the theologically conservative disposition of black churches at large, it makes sense that many black Christians take the Apostle Paul at his word when Paul portrays homosexuality as an act of depravity and perversion in his letter to the Romans [1: 26-32].
The resistance of many black churches against same-sex lifestyles has not gone unnoticed by leading religious scholars. Noted theologian Kelly Brown Douglass wrote her classic text "Sexuality and the Black Church" and presented numerous keynote addresses to confront what she perceives as a perennially homophobic black church culture. Similarly, in response to the allegations against Long, Princeton University religion scholar Wallace Best griped that maturity and honesty about sexuality is dangerously low in a great many black church communities.
But scholars often overlook that many black Christians pride themselves on a plain reading of Scripture, making it virtually impossible to foster an inclusive embrace or acceptance of homosexuality. As long as African-American Christians adhere to biblical mandates as authoritative prescriptions from God, they won't be easily dissuaded from rejecting same-sex lifestyles as viable alternatives to heterosexual norms.
What this means for Long is that the walls of his spiritual empire will ostensibly crumble if he is unable to launch an aggressive and cogent defense against these allegations. If, indeed, as F. Scott Fitzgerald maintained, there really are no second acts in American lives, then how much narrower the space for the redemptive comeback of an evangelical spiritual leader who is abruptly tainted by the unyielding taboo of homosexual conduct?
Yet, more sadly, what this conservative black church culture means for countless Christians like David is a long, hard stretch of restless days and sleepless nights of inevitable beseeching that God Almighty would somehow deliver them from the evil plague of homosexuality.
If there was one thing learned from disgraced evangelical leader Ted Haggard, it is that a murderer has a better chance of redemption and launching a second spiritual act of leadership than an evangelical pastor outed for same-sex erotic urges. In the particular case of black Christian leaders, exiting the closet is absurdly akin to entering an inescapable dungeon.
The opinions expressed in this commentary are solely those of Shayne Lee.
FOLLOW THIS TOPIC