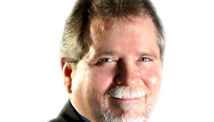 STORY HIGHLIGHTS
Leaders of the Philippines are taking an enormous political gamble taking on the media, Hamlin says

"Any hint that the government is trying to silence media critics will backfire with profoundly damaging results"

Hamlin: Filipinos are likely to go along with legitimate discipline of any media personality

"Where that line is drawn is very fuzzy, and government is itself responsible"
Editor's note: Michael Alan Hamlin is the co-author of "High Visibility and Marketing Asian Places" and author of "The New Asian Corporation." He is also managing director of TeamAsia.
Manila, Philippines (CNN) -- Philippine Justice Secretary Leila de Lima has vowed to criminally or administratively sanction police and other government officials responsible for the bungled August 23 rescue of a group of Hong Kong tourists taken hostage by a dismissed former policeman.
The debacle -- broadcast worldwide -- left eight hostages dead and relations between Hong Kong, China and the Philippines in tatters. Enraged Hong Kong people and embarrassed Filipinos alike expect the Philippine government to hold those responsible for the tragic fiasco accountable.
De Lima seems determined to oblige. And she said she won't stop with police and government officials. Powerful government officials -- and many ordinary Filipinos -- believe that local media personalities and their bosses share responsibility for creating conditions that allowed the crisis to spin out of control.
One broadcast commentator, Erwin Tulfo, has gone on record admitting that in their eagerness to "out-scoop" each other, networks may have contributed to the fatal end of the hostage drama.
Whether those sentiments are correct or not, De Lima and her boss -- President Benigno S. Aquino III -- are taking an enormous political gamble taking on the media. The overwhelming political goodwill that largely accounted for Aquino's election has been seriously eroded by the perception that he failed his first major leadership test in a stunningly public and inept way.
Because Filipinos rely on their free -- and often freewheeling -- media to keep government in check, any hint that the government's true intent is to silence media critics rather than discipline criminal behavior will backfire with profoundly damaging results. Persistent reporting of alleged corruption by the administration of Aquino's predecessor -- former President Gloria Macapagal-Arroyo -- account in a significant way for the historic low approval ratings of Arroyo.
Arroyo attempted to put media in its place by having her husband, the former "first gentleman" Mike Arroyo, file liable cases against reporters, editors, and publishers. Mr. Arroyo eventually withdrew those cases after recovering from a serious illness, offering the excuse that he was tired of fighting. His critics believe otherwise, suggesting that the negative publicity surrounding the cases -- including international criticism -- was actually making things worse for his wife's beleaguered administration.
But Filipinos hold few illusions about media, either. Stories abound of "envelopmental journalism" -- referring to payoffs in the expectation of positive coverage, particularly, but not limited to, in political and government circles. When someone refers to a columnist or commentator as "AC-DC," he is referring to the practice of "attack-collect, defend-collect." But for Filipinos, the trade-off in professional ethics is worth the benefit of keeping a government on its toes, if not very honest.
Although the Philippines is perceived to be one of the most corrupt countries in Asia -- the 2010 World Economic Forum Competitiveness Report lists corruption as the most problematic factor for doing business here -- to be fair there are pockets of good governance, particularly in departments responsible for economic growth and development such as Trade and Finance.
Hard-working, honest career officials labor diligently under the mantle of corruption that characterizes perception of government. The same is true for media, where professionals constantly struggle to demonstrate commitment to excellence in their work despite the underhanded practices of some of their peers.
Filipinos won't allow the uneasy but sacrosanct dichotomy between media and government to be tampered with much. The fact that the balance must be preserved benefits both corrupt politicians and government officials and corrupt media. But it also protects professional media -- probably more than it does honest government officials -- from unscrupulous officials who loathe transparency and are in government to leverage opportunity, rather than to serve.
What this means for Aquino and his justice secretary is that Filipinos are likely to go along with legitimate discipline of any media personality that contributed criminally to the needless deaths of the eight hostages. But they must remember that where that line is drawn is very fuzzy, and government is itself responsible. Because officials at no time issued a media directive; they cannot enforce one retroactively.
As Tulfo admits, broadcast media probably did contribute to the bloody outcome of the crisis. If they did, it was with government's acquiescence. But then, should professional media have known better anyway?
The opinions expressed in this commentary are solely those of Michael Alan Hamlin.