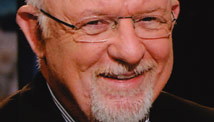 STORY HIGHLIGHTS
Ed Rollins says Tuesday's primaries continued the turmoil in the GOP ranks
He says the GOP establishment candidate for Florida governor got upset by Rick Scott
Ultra-wealthy candidates have triumphed in Florida and California, he says
Political experts are getting blindsided by the frenetic politics of 2010, Rollins says
Editor's note: Ed Rollins, a senior political contributor for CNN, is senior presidential fellow at the Kalikow Center for the Study of the American Presidency at Hofstra University. He is a principal with the Dilenschneider Group, a global public relations firm. He was White House political director for President Ronald Reagan and chairman of the National Republican Congressional Committee.
New York (CNN) -- Republican primary voters yesterday sent shock waves of earthquake proportions from Florida to Alaska.
The upset victory in Florida's gubernatorial primary of the Tea Party- "embraced" multimillionaire businessman Rick Scott over the establishment-endorsed Attorney General Bill McCollum continues the string of outsider candidates knocking the daylights out of the Republican establishment.
Every major business group, every major presidential candidate, every Republican group in Washington and Florida endorsed McCollum, an ex-U.S. representative and two-time Senate candidate, to no avail.
We now have a situation where Florida's two highest elected officials, Gov. Charlie Crist and Attorney General McCollum, have been unable to get the nominations of their party's voters. Chaos and corruption in the state party structure has caused some of the dissension, but anger with the establishment's longtime politicians has been the real catalyst for change.

Video: 'Anti-establishment' winner

Video: Sarah Palin's 'it' factor

Video: Midterm battle lines drawn
Scott didn't announce he was running until April of this year but quickly became a viable candidate by spending $50 million of his own money.
His primary victory and the commitment to spend whatever amount of his personal fortune it takes to win in November will make this one of the top races to watch this fall.
His biggest challenge will be to bring back the party activists he ran against in the primary. Ironically, a total outsider, Mike McCalister, who had no money, didn't get to participate in the debates and had not one television commercial, got 10 percent of the Republican vote. That was the ultimate protest vote.
Democrats feel they have a real chance here with their candidate, Florida's chief financial officer Alex Sink, who easily won her nomination. They feel Scott has some baggage from his former role running the Columbia/ HCA health care system. The company was fined by the federal government $1.7 billion for Medicare and Medicaid fraud during his tenure as CEO. He obviously will have to defend himself and convince voters he can lead a very financially troubled state.
This parallels the California governor's race, where billionaire ex-eBay executive Meg Whitman has already spent $104 million of her own money to win the Republican nomination and wage a campaign against former two-term governor and Attorney General Jerry Brown. This will pit the most experienced government official against someone with no experience in government. She barely voted.
In the two ultimate media states where television is king, Florida and California, the billionaire and almost- billionaire ex-business leaders have beaten the establishment politicians by pouring unlimited resources into television commercials. Whether they can win in November against establishment politicians will be a real test.
The stakes are enormous, considering the governors of these two states, the largest and third-largest in the country, will play a huge role in reapportioning the states' 79 congressional districts for the next decade.
Senator John McCain, who is married to a millionaire, also easily won renomination yesterday, which will be tantamount to victory in November, by outspending his opponent 7 to 1. McCain's $20 million-plus was more money than he has spent in all his races in Arizona. He also had to run as far to the right as his early mentor, the late Barry Goldwater.
We'll have to wait to January to see which John McCain shows up in the Senate -- Right-winger or maverick. Speaking of maverick: The biggest surprise of the day was the apparent upset of Alaska Sen. Lisa Murkowski by the Sarah Palin- and Tea Party-endorsed candidate Joe Miller (16,000 absentee votes still to be counted could alter the results) and the so-called experts (including yours truly) are shaking our heads and wondering what's going on out there.
This was another round in the Palin-Murkowski soap opera. Palin beat Murkowski's father, who was the sitting governor, in 2006 and the bad blood has continued.
If this defeat holds up, the senator will be the seventh candidate endorsed by the National Republican Senate Committee to lose this cycle. The committee would have been better to let the primaries play out and just support the winners.
The Tea Party now has beaten the establishment candidate in Alaska, Nevada, Utah, Kentucky, Colorado and Connecticut. Assuming they are going to win some or maybe all of those seats in November, they begin as real power brokers. But I guess the real lesson of 2010 is to assume nothing.
With self-funded candidates and angry voters, anything can happen -- and we're not even to Labor Day yet. We self described "experts" should just keep our opinions to ourselves and let the voters make their choices.
The opinions expressed in this commentary are solely those of Ed Rollins.
FOLLOW THIS TOPIC