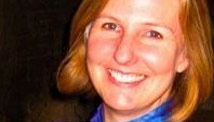 STORY HIGHLIGHTS
Caroline DeWaal: One agency for chickens, one for eggs, lawmaker inaction fueled crisis
DeWaal: Farm cut corners on animal welfare, environmental issues, worker safety
This should have alerted FDA, but agency lacks inspectors, authority, resources, she says
Law is 70 years old; DeWaal says Congress needs to take action on bill to update it
Editor's note: Caroline Smith DeWaal is the director of food safety at the Center for Science in the Public Interest.
(CNN) -- Ten years ago, President Bill Clinton pledged to eliminate the hazard of salmonella in eggs by 2010. But in 2010, instead of having eliminated the problem, the U.S. is experiencing an outbreak affecting thousands of people and the recall of half a billion eggs.
How can it be that an issue so important as to merit the president's attention can stop dead in its tracks? It is a tale of two agencies and congressional inaction.
Most people would probably think it absurd that one Cabinet agency, the U.S. Department of Agriculture, regulates chickens, while another, the Department of Health and Human Services' Food and Drug Administration, regulates chickens' eggs.
In a perfect world, we'd have all of the government's food safety functions nestled into one strong agency. But until then, the least we can do is give the Food and Drug Administration the resources and authority it needs to inspect the farms and factories that produce Americans' peanut butter, spinach, eggs and other foods it regulates.
The Wright Egg outbreak is just the latest in a series of food safety crises that have driven efforts in Congress to update the 70-year-old Federal Food, Drug, and Cosmetic Act. Designed to combat deceptive packaging and toxic ingredients, the law focused primarily on responding to criminal misconduct rather than on preventing the illnesses linked to pathogens in the food supply.
One of these farms has long been known to cut corners on animal welfare, environmental protection and worker safety.
--Caroline Smith DeWaal
The FDA has struggled for many years to make this outdated law relevant in the era of integrated food suppliers and sophisticated nationwide delivery systems. But the agency still lacks the authority and resources to prevent these tragedies.
In fact, inspectors from the FDA had not visited either of the two egg farms implicated in the current outbreak. One of these farms has long been known to cut corners on animal welfare, environmental protection and worker safety. That should have signaled to the FDA that the company might be cutting corners on food safety too. But the agency simply doesn't have enough inspectors to do its job.
In July 2009, the House of Representatives passed bipartisan food safety legislation that would give the FDA more inspectors and more authority. But the Senate, bogged down in partisan squabbling over numerous national priorities, has repeatedly put off floor action on its bill. This outbreak clearly shows the urgency for the Senate to pass S. 510, the FDA Food Safety Modernization Act, when it returns in September.
The House and Senate bills contain provisions that will make implementation of egg safety regulations more effective. The bills mandate more frequent inspections and enhanced outbreak surveillance. They give the FDA new tools for traceability and recall, and better record keeping systems for tracking down and removing contaminated products from store shelves.
Most people would probably think it absurd that one Cabinet agency ... regulates chickens, while another ... regulates chickens' eggs.
--Caroline Smith DeWaal

Video: Safe from salmonella?

Video: What is salmonella?

Video: Is our food safe to eat?
The good news is that after a decade of delay, the FDA has a strong egg safety regulation in effect for all but the smallest egg producers. It is an ironic coincidence that this outbreak happened so close to the deadline for the industry to comply.
The bad news is that this is all taking place after years of delays and after many thousands of consumers have become ill from eggs.
Outbreaks like this can have long-term effects on consumption habits -- damaging sales for innocent suppliers -- and can discourage many consumers from enjoying this important low-cost source of protein for months to come.
After contaminated peanut products from a filthy Peanut Corp. of America facility killed nine people and sickened at least 714, President Obama noted that one of his daughters regularly eats peanut butter sandwiches. "I don't want to have to worry about whether she's going to get sick as a consequence to having her lunch," the president said in early 2009.
When the Senate returns in September, it should quickly schedule floor action on S. 510, the food safety reform bill. Following passage, the House and Senate should meet promptly to develop a consensus package that gets the strongest elements of their bills on the president's desk before going home for elections.
Americans have waited patiently as the Senate has kept food safety reform simmering on the back burner. If lawmakers don't take this opportunity to act now on food safety, they may find that they have egg on their face come Election Day.
The opinions expressed in this commentary are solely those of Caroline Smith DeWaal.
FOLLOW THIS TOPIC