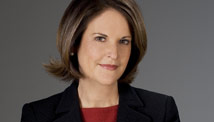 STORY HIGHLIGHTS
Democrats could lose control of House if they can't win majority of swing districts
Gloria Borger: Democrats are so worried they may run on usual Republican issue of taxes
Democrats want to paint GOP as backers of wealthy and as cavalier about deficits, she says
Borger: The move could backfire since any tax hike in an election year is risky
Editor's note: Gloria Borger is a senior political analyst for CNN, appearing regularly on CNN's "The Situation Room," "AC360°," "John King, USA" and "State of the Union" as well as participating in special events coverage.
Washington (CNN) -- Even in a best-case scenario, the Democrats are in for a rough ride. To put it mildly, it's a bad political environment with high unemployment and low congressional job approval ratings.
On top of that, they have some real structural problems to overcome, as a result of their own past success: They now occupy almost all of the swing districts in the House of Representatives. They won 31 seats in 2006; another 21 seats in 2008.
And then there's this: Even if the political climate were not so volatile, they would still have to hold on to about 40 districts that John McCain won in his failed presidential bid. "We have an uphill climb," Democratic House campaign chairman Rep. Chris Van Hollen tells me, in a pointed understatement.
In his own way, he's just acknowledging the obvious, which is what White House spokesman Robert Gibbs got clobbered for the other week when he allowed, with unusual candor, that the Democrats were in trouble. Let me put it this way: If the Democrats lose half of the swing seats, they lose control of the House.
But there was some Joy in Mudville this week when Democrats watched the election returns. As a variety of tea party candidates triumphed, Democrats saw the opportunity to divide and conquer. While the GOP base is enthusiastic, some of these Republican nominees -- such as insurgent Ken Buck in Colorado, Rand Paul in Kentucky and Sharron Angle in Nevada -- could have a rough time attracting independent voters in a general election.
In other words, the Democrats have something to smile at: The Republicans may be the best thing they have going for them.
That's the hope, too, for worried House Democrats. They say they've got more money, and better candidates. But what they're really banking on is a bunch of GOP nominees who have veered so much to the right they can't win in the fall. "We've got a lot of tea party candidates on the right," says one Democratic strategist. "And that could really help us out."
That may be true -- or it may be wishful thinking -- but it's certainly not enough to substitute for a theme for the Democrats in the fall. The "they're worse than we are" scenario doesn't really cut it. So the Democrats are trying to come up with something else, and some think they have the new theme: taxes. Really.
As you may know, the tax cuts of 2001 and 2003 are expiring in January. Long story short, the Republicans want to extend all the tax cuts -- a multitrillion dollar decision over 10 years -- and the Democrats want to extend the tax cuts only for those families earning less than $250,000 a year. That means the wealthiest taxpayers will go back to where their rates were during the Clinton years.
It's a tax hike on the wealthy, sure. The middle-class tax cuts stay in place. And it's what the president promised during the campaign. But it's still a tax increase and, as GOP pollster Neil Newhouse tells me, "Why the Democrats would want to come into our wheelhouse on taxes is anyone's guess."
Here's why, according to one senior congressional Democrat: "Is it better for us to be talking about keeping tax cuts for the middle class or talking about jobs in September?" If unemployment stays perilously close to 10 percent, the jobs picture will be so bleak that talking about taxes may actually be preferable.
Here's the plan, according to a number of congressional Democrats: Make it clear that the GOP doesn't really care about deficits since it wants to spend trillions on extending these tax cuts. And use the issue to make the case that Democrats care about the middle class, while Republicans care about the rich. And use the tax issue to remind people that Republicans still agree with George W. Bush on economics.
"People do not want to return to failed economic policies," says Van Hollen, who is also careful to mention Bush, which is clearly the plan. "They're practicing Bush economics on steroids."
Sounds great, except for one problem: When Democrats talk about raising taxes on anyone -- even the rich -- it's easy to miss the nuance. And the GOP won't be nuanced when it talks about Democrats as big tax-and-spenders. They will say the Democrats will choke off any economic recovery by raising anyone's taxes. Not to mention that Republicans will make this connection: More taxes will only pay for more big government.
If this were a perfect world for Democrats, they would not pick a fight on taxes. Nor would they raise taxes on anyone in an election year. But they're up against the wall, defending congressional seats in close districts. Unemployment is high. Faith in government is low. Deficits are skyrocketing.
Uphill, indeed.
The opinions expressed in this commentary are solely those of Gloria Borger.
FOLLOW THIS TOPIC