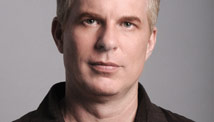 STORY HIGHLIGHTS
Christopher Ryan: True nature of our sexuality silenced by religious authorities, society
For 95 percent of our evolution, men and women shared partners, children, Ryan says
Ryan: Advent of agriculture brought idea of private property, women as possessions
Nonpossessive sexuality is natural, but we can opt to be monogamous, he writes
Editor's note: Christopher Ryan is a psychologist, teacher and the co-author, along with Cacilda Jethá, of "Sex at Dawn: The Prehistoric Origins of Modern Sexuality," published by Harper Collins.
(CNN) -- Seismic cultural shifts about 10,000 years ago rendered the true story of human sexuality so subversive and threatening that for centuries, it has been silenced by religious authorities, pathologized by physicians, studiously ignored by scientists and covered up by moralizing therapists.
In recent decades, the debate over human sexual evolution has entertained only two options: Humans evolved to be either monogamists or polygamists. This tired debate generally devolves into an antagonistic stalemate where women are said to have evolved to seek male-provisioned domesticity while every man secretly yearns for his own harem. The battle between the sexes, we're told, is bred into our blood and bones.
Couples who turn to a therapist for guidance through the inevitable minefields of marriage are likely to receive the confusing message that long-term pair bonding comes naturally to our species, but marriage is still a lot of work.
Few mainstream therapists would contemplate trying to persuade a gay man or lesbian to "grow up, get real, and stop being gay." But most insist that long-term sexual monogamy is "normal," while the curiosity and novelty-seeking inherent in human sexuality are signs of pathology. Thus, couples are led to believe that waning sexual passion in enduring marriages or sexual interest in anyone but their partner portend a failed relationship, when in reality these things often signify nothing more than that we are Homo sapiens.
This is a problem because there is no reason to believe monogamy comes naturally to human beings. In fact, for millions of years, evolutionary forces have cultivated human libido to the point where ours is arguably the most sexual species on Earth.
Our ancestors evolved in small-scale, highly egalitarian foraging groups that shared almost everything. Anthropologists have demonstrated time and again that immediate-return hunter-gatherer societies are nearly universal in their so-called "fierce egalitarianism." Sharing is not just encouraged; it's mandatory.
Ours is arguably the most sexual species on Earth.
--Christopher Ryan
Most foragers divide and distribute meat equitably, breast-feed one another's babies, have little or no privacy from one another, and depend upon each other every day for survival. Although our social world revolves around private property and individual responsibility, theirs spins toward interrelation and mutual dependence. This might sound like New Age idealism, but it's no more noble a system than any other insurance pool. Compulsory sharing is simply the best way to distribute risk to everyone's benefit in a foraging context. Pragmatic? Yes. Noble? Hardly.
For nomadic foragers who might walk hundreds of kilometers each month, personal property -- anything needed to be carried -- is kept to a minimum. Little thought is given to who owns the land, or the fish in the river, the clouds in the sky, or the kids underfoot. An individual male's "parental investment," in other words, tends to be diffuse in societies like those in which we evolved, not directed toward one particular woman -- or harem of women -- and her children, as conventional views of our sexual evolution insist.
But when people began living in settled agricultural communities, social reality shifted deeply and irrevocably. It became crucially important to know where your property ended and your neighbor's began. Remember the 10th Commandment: "Thou shalt not covet thy neighbor's house, thou shalt not covet thy neighbor's wife, nor his manservant, nor his maidservant, nor his ox, nor his ass, nor anything that [is] thy neighbor's." With agriculture, the human female went from occupying a central, respected role to being just another possession for men to accumulate and defend, along with his house, slaves and asses.
The standard narrative posits that paternity certainty has always been of utmost importance to our species, whether expressed as monogamy or harem-based polygyny. Students are taught that our "selfish genes" lead us to organize our sexual lives around assuring paternity, but it wasn't until the shift to agriculture that land, livestock and other forms of wealth could be kept in the family. For the first time in the history of our species, biological paternity became a concern.
Our ancestors evolved in highly egalitarian foraging groups that shared almost everything.
--Christopher Ryan
Our bodies, minds and sexual habits all reflect a highly sexual primate. Research from primatology, anthropology, anatomy and psychology points to the same conclusion: A nonpossessive, gregarious sexuality was the human norm until the rise of agriculture and private property just 10,000 years ago, about 5 percent of anatomically modern humans' existence on Earth.
The two primate species closest to us lend strong -- if blush-inducing -- support to this vision. Ovulating female chimps have intercourse dozens of times per day, with most or all of the willing males, and bonobos famously enjoy frequent group sex that leaves everyone relaxed and conflict-free.
The human body tells the same story. Men's testicles are far larger than those of any monogamous or polygynous primate, hanging vulnerably outside the body where cooler temperatures help preserve standby sperm cells for multiple ejaculations. Men sport the longest, thickest primate penis, as well as an embarrassing tendency to reach orgasm when the woman is just getting warmed up. These are all strong indications of so-called sperm competition in our species' past.
Women's pendulous breasts, impossible-to-ignore cries of sexual delight, or "female copulatory vocalization" to the clipboard-carrying crowd, and capacity for multiple orgasms also validate this story of prehistoric promiscuity.
"But we're not apes!" some might insist. But we are, in fact. Homo sapiens is one of four African great apes, along with chimps, bonobos and gorillas.
"OK, but we have the power to choose how to live," comes the reply. This is true. Just as we can choose to be vegans, we can decide to lead sexually monogamous lives. But newlyweds would be wise to remember that just because you've chosen to be vegan, it's utterly natural to yearn for an occasional bacon cheeseburger.
The opinions expressed in this commentary are solely those of Christopher Ryan.
FOLLOW THIS TOPIC