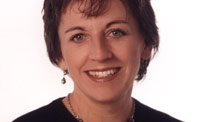 STORY HIGHLIGHTS
Mary L. Dudziak says some at hearing pressed Elena Kagan on Thurgood Marshall's "activism"
Dudziak: Kagan has something in common with Marshall -- both linked to having others' ideas
Politicians opposing Marshall nomination tried to tie him to Martin Luther King Jr., she says
Dudziak: As with Marshall, efforts to paint Kagan with ideas of another shed no light
Editor's note: Mary L. Dudziak is the Judge Edward J. and Ruey L. Guirado Professor of Law, History and Political Science at the University of Southern California. Her most recent book is "Exporting American Dreams: Thurgood Marshall's African Journey" (Oxford University Press, 2008). She is writing a book about law and war in 20th-century U.S. history. She blogs at the Legal History Blog and Balkinization.
(CNN) -- Republican senators this week pressed Supreme Court nominee Elena Kagan on the degree to which her views mirror those of her mentor Justice Thurgood Marshall, whom Kagan clerked for in 1987-88.
You might have thought Marshall himself was before the Senate. Sen. John Kyl of Arizona opined in his opening statement Monday that Marshall's judicial philosophy "is not what I would consider to be mainstream." Sen. Jeff Sessions of Alabama concurred, calling the landmark civil rights-lawyer-turned-judge "a well-known activist."
Kagan reminded the senators that if confirmed "you will get Justice Kagan. You won't get Justice Marshall."
There's an irony here. While Kagan and Marshall surely have important differences, there is something they have in common, but it's not what Kagan's Republican questioners have in mind. During confirmation hearings, both were criticized not only for their own ideas, but for those of another.

Video: Kagan leans on side of caution

Video: Kagan on gun ownership?

Video: Kagan reluctant?

Video: 'Who watches the watchmen?'
As a justice, Thurgood Marshall was not at all out of step with the liberal Warren court he joined in the late 1960s. But, when facing his own confirmation hearings in 1967, politicians opposing his nomination used another liberal icon to criticize Marshall: the Rev. Martin Luther King Jr.
To be sure, many senators celebrated Marshall's nomination, calling it "a shining moment for American democracy." But not Rep. John Rarick of Louisiana. He argued that the nomination was "more salt" in the "despairing wounds" of a country "already subjected to racial riots, civil disorders and an ever-increasing national crime wave."
King was the central figure in American racial politics at that time, a leader feared by some Americans during the 1960s, although now, of course, celebrated as a civil rights hero. But Marshall and King disagreed about civil rights strategy. In fact, many civil rights activists thought of Marshall as a conservative because he favored lawsuits over sit-ins.
A case about King and civil rights protest was on the minds of members of Congress on the eve of Marshall's confirmation hearings. Walker v. City of Birmingham grew from a peaceful march in Birmingham, Alabama, led by King and fellow ministers Ralph Abernathy and Fred Shuttlesworth.
The city of Birmingham obtained a preliminary injunction to stop the march, but the protesters, believing the injunction unconstitutional, violated it and marched. For this, an Alabama trial court found them in contempt and sentenced them to jail. The U.S. Supreme Court affirmed, ruling that the demonstrators should have obeyed the injunction and challenged it in court, rather than violate it and question its constitutionality afterward.
Walker was a 5-4 decision, handed down June 12, 1967. Retiring Justice Tom Clark was in the majority. A new justice with different views could change the outcome. President Lyndon B. Johnson nominated Marshall the next day.
Sen. Strom Thurmond of South Carolina, who ran for president in 1948 on a segregationist platform, quickly drew the attention of his colleagues to the Walker case, introducing into the Senate record a newspaper editorial from the Washington Evening Star titled "Dr. King's Conviction."
The paper argued that the Walker ruling was sound and hoped it would last as controlling precedent. "But this would be a very dubious assumption in view of the President's nomination of Thurgood Marshall to replace Justice Clark." There was "a high probability" that the case would be overturned with Marshall on the court.
James J. Kilpatrick simply asked in an op-ed: "Would Marshall have voted to send Martin Luther King to jail?"
Marshall himself celebrated the rule of law, and criticized black power activists of his day for advocating what he called "anarchy." But in the political climate of the times, senators could make political points simply by associating Marshall with activists with whom he actually disagreed.
Most senators, of course, saw it differently, and Marshall was confirmed. At a time when Republicans were often stronger civil right supporters than Democrats, especially in the South, Sen. Thomas Kuchel, Republican of California, argued that Marshall's nomination "reflects the American tradition in its finest sense" and exemplified the American dream of "equal justice and opportunity under law."
The effort to tar Marshall through an erroneous suggestion that he shared King's ideology obscured rather than illuminated Marshall's own ideas, and his firm belief in the rule of law. Now Marshall's law clerk, Kagan, faces a similar effort.
Her clerkship with Marshall can tell us that this lion in the law had confidence in a young Kagan. But Kagan's own record is also obscured rather than illuminated by efforts to suggest that her admiration for Marshall is evidence of their identical beliefs about law.
The opinions expressed in this commentary are solely those of Mary L. Dudziak.
FOLLOW THIS TOPIC