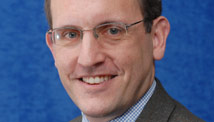 STORY HIGHLIGHTS
Patrick C. Doherty: Afghanistan events offer chance for new South Asia strategy
Getting rid of al Qaeda hinges on Pakistan ending support of Taliban factions, he writes
Doherty: U.S. must stop aid to Pakistani military, which helps the insurgency
Doherty: Support for Pakistani courts, peace between Pakistan and India essential
Editor's note: Patrick C. Doherty is the director of the Smart Strategy Initiative at the New America Foundation in Washington.
(CNN) -- If handled properly, last week's seemingly negative news coming from Afghanistan and Pakistan could prove to be a positive turning point in America's involvement in South Asia.
First came the forced resignation of Gen. Stanley McChrystal, the brash commander of U.S. forces in Afghanistan, followed by the announcement that Gen. David Petraeus would take over.
Then, at the end of the week, The New York Times reported that the Pakistani government offered to deliver the Pakistan-based extremist network of Sirajuddin Haqqani into a power-sharing deal with Afghan President Hamid Karzai, a move that exposed long-standing covert Pakistani support for a Taliban client that is attacking Afghan and U.S. troops in Afghanistan, and reported to host al Qaeda central.
Seeing Washington's opportunity starts with understanding what is behind Pakistan's dogged preservation of its influence over the Taliban despite constant pressure from Washington to sever ties with the insurgent groups.
Not all the Taliban are working for the Pakistani government, but many are. The TTP, or Pakistani Taliban, are fundamentally opposed to the Pakistani state and have been attacking civilian and military targets there.
But Washington has known for years that the other two clusters, the Quetta Shura and the Haqqani Network, are supported by and considered to be strategic assets of the Pakistani state, according to the findings of an intelligence estimate prepared at the direction of Director of National Intelligence Mike McConnell and briefed to then-President George W. Bush.
While the precise extent of that involvement remains unclear, a recent report from the London School of Economics states that seven of the 15 leaders of the Quetta Shura are Pakistani agents and that Pakistan controls the most violent elements of the Haqqani Network. In addition to direction and funding, the Times of London reports Pakistan supplies Taliban commanders with hard-to-detect, "plastic bombs" for use as improvised explosive devices against U.S. and allied targets.
However, the United States is not Pakistan's primary strategic concern -- India is. Eighty-three percent of the Pakistani population identifies India as a serious threat, according to the latest Pew Global Attitudes survey. In addition to using insurgents in Indian-controlled Kashmir, the Pakistani high command sees the Pashtun areas of Afghanistan as providing its forces with "strategic depth" to counter what it perceives to be a policy of encirclement by India.
Until Pakistan revealed its sponsorship of the Haqqani Network, none of this strategic back story was politically correct. Pakistan vehemently denied fomenting insurgency anywhere, and India actively refused to admit any connection between the insurgency in Afghanistan and the insurgency in Kashmir.
Liberated by this Pakistani revelation, Washington is free to craft and execute a regional strategy that can more effectively secure America's core interests: the defeat of al Qaeda and sustainable prosperity for South Asia. When it does so, the American leadership will quickly conclude two things: First, that to get rid of al Qaeda means ending Pakistani support for the Taliban, which in turn requires peace between India and Pakistan.
Second, that the military high command in Rawalpindi has no incentive to make peace with India. Proxy wars and insurgency have been very lucrative, with the Bush administration providing the military more than $10 billion over six years, with few questions. That's especially motivating in a land where the civilian economy is controlled by a handful of feudal family networks, conglomerates with names such as Bhutto and Sharif -- the two families that also have been taking turns dominating the civilian government.
To break through this morass, any new American strategy for the region will have to involve at least three things: first, the strengthening of the third estate in Pakistan, the courts. Throughout Pakistan's recent convulsions, it was the principled resistance of the lawyers and judges that confounded military dictatorship and civilian corruption and their work has only just begun.
Second, U.S. assistance to the Pakistani military must be linked to its abandonment of insurgency as a strategic tool. As long as it is providing the money, weapons and safe haven for attacks on American troops, it is beyond absurd to continue funding Pakistan's military. If and when Pakistan turns on its Taliban and Kashmiri clients, then we can support its military as the country transitions to civilian control.
Finally, India. The world's largest democracy is right to avoid being defined in Washington as the third syllable of Af-Pak. India is a rising world power whose core challenge is to bring 250 million people sustainably into its cities by 2030. Ignoring Pakistan, however, has also failed. Delhi knows that another Mumbai-style assault could bring it back into a nuclear confrontation with Islamabad, which no one wants.
The pathway out is twofold. First, India needs to expand trade and commerce actively with its neighbor to broaden the civilian constituency in Pakistan for normal relations that can gradually eclipse the protestations of the military. Second, India needs fully to restart the composite dialogue with the Pakistani government that stopped after the Mumbai attacks.
American strategy must execute or support all these actions while containing and disrupting the Taliban. It's not easy. Pakistan's actions last week have, ironically, made that task easier by exposing the double game Pakistan has played since the American invasion of Afghanistan in 2001. Now it is up to Washington to step up and do the right thing.
The opinions expressed in this commentary are solely those of Patrick C. Doherty.
FOLLOW THIS TOPIC