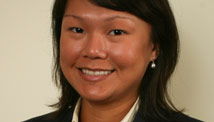 STORY HIGHLIGHTS
A 10 percent tax on tanning salons takes effect Thursday to help fund health care reform
Natasha Altamirano says tanning salons didn't have strong enough lobby to fight off tax
She says government shouldn't be in business of picking industry winners and losers
Altamirano: Taxes shouldn't be used to affect decisions people make about their bodies
Editor's note: Natasha Altamirano is manager of media relations for the Tax Foundation, a nonprofit, nonpartisan research and educational organization that monitors fiscal policy at the federal, state and local levels.
Washington (CNN) -- Put away those plastic mini-goggles and grab your favorite tube of self-tanner. The first new tax to fund health care reform goes into effect Thursday -- a 10 percent excise tax on indoor tanning services.
The tanning industry is just the latest victim of government paternalism, putting it in the same category as cigarettes, alcohol, gambling, sodas, trans fats, junk food and other targets of so-called "sin taxes."
Desperate for revenue and lacking the guts to curtail big special-interest tax breaks such as the employer-provided health insurance exclusion or the mortgage interest deduction, congressional leaders and the president have singled out a politically vulnerable target. Kind of like a pride of lions singling out the weakest wildebeest.
Similarly, the prey in the health care debate was a moving target. Before it was tanning, it was botox (which conveniently lent itself to many a "botax" newspaper headline and was successfully opposed by the drug's maker and by plastic surgeons).
The health risks of indoor tanning are often cited as a justification for taxing it, but most of the burden of any related health costs falls on the individual rather than the public at large. Those in favor of a tanning tax (or other "sin taxes" such as those on cigarettes and soda) are seemingly arguing in favor of government intervention into people's individual choices regarding their bodies, as if people don't know tanning or smoking or eating fatty foods is bad for them and they need the government to step in and discourage it.
The tanning tax is projected to raise just $2.7 billion over 10 years, according to Congress' Joint Committee on Taxation, a negligible amount compared with the reform's $940 billion, 10-year price tag.
Cuts to Medicare and an increased Medicare tax on high-income taxpayers are the two primary ways the government is planning to pay for health care reform -- with the cuts amounting to $416.5 billion and the new Medicare tax bringing in $210 billion.
Of course, one industry's sin tax is another's salvation. And what you can't get from a bed, you can get from a bottle.
Even Snooki of MTV's "Jersey Shore" has given up tanning in favor of self-tanning spray because of the new tax.
A preview of the show's second season shows Snooki, one of several cast members who previously made indoor tanning part of their regular beauty regimen, declaring, post-spray-tan session, "I don't go tanning anymore because Obama put a 10 percent tax on tanning. He did that because of us. McCain would never put a 10 percent tax on tanning. Because he's pale and he'd probably want to be tan."
The clip, which was shown at the MTV Movie Awards in June, prompted the following response from Sen. John McCain, who has suffered from skin cancer, on Twitter: "@Snooki u r right, I would never tax your tanning bed! Pres Obama's tax/spend policy is quite The Situation. but I do rec wearing sunscreen!"
Jokes aside, the tax will hurt small salons -- 18,000 nationwide -- and most of these small businesses are owned by women, according to a trade association.
The association also notes that health clubs that offer indoor tanning services are exempt from the tax, which underscores one of the main problems about sin taxes: that government shouldn't be in the business of picking marketplace winners and losers.
Sound tax policy dictates that all industries should be treated equally under the tax code rather than using the Internal Revenue Service to favor certain goods and behaviors and punish others. If indoor tanning services are to be taxed, health clubs shouldn't be given a special exemption.
In fact, we can go a step further and insist that if indoor tanning services are to be taxed, all consumer services -- including legal services, medical services and the like -- should be taxed as well.
And even with someone as popular as Snooki as an unofficial spokeswoman (the show's season one finale netted 4.8 million viewers), the tanning industry's lobby isn't as strong as those representing medical, legal and other services.
So starting Thursday, if spray tanning isn't for you, there's always good, old-fashioned sunscreen and some outdoor time.
The opinions expressed in this commentary are solely those of Natasha Altamirano.
FOLLOW THIS TOPIC