Byrd loved West Virginia and the Senate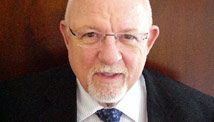 STORY HIGHLIGHTS
Ed Rollins: Byrd says he most regretted opposing civil rights, joining KKK in youth
Rollins calls him a ferocious opponent who treated colleagues with respect
Rollins: Sen. Byrd one of the toughest and most effective Democratic senators
He brought home projects for West Virginia, disagreed with wars and coal industry at end
Editor's note: Ed Rollins, a senior political contributor for CNN, is senior presidential fellow at the Kalikow Center for the Study of the American Presidency at Hofstra University. He is a principal with the Dilenschneider Group, a global public relations firm. He was White House political director for President Reagan and chairman of the National Republican Congressional Committee.
(CNN) -- The Senate lost a giant and America lost a patriot with the death of Sen. Robert Byrd early Monday morning.
He is the last of a breed of the old Southern and border senators who fought civil rights legislation with a passion in the '60s and believed the role of a senator was to make sure his constituents were getting their fair share of federal resources.
He later said that his civil rights opposition and his youthful membership in the Ku Klux Klan were what he regretted most in his life. If that was what he was ashamed of, he had much to be proud of.
I did not know the senator as a friend. I knew him as an adversary. He was the Democratic leader throughout the Reagan years, and many more. Whether in the minority or the majority, he was a ferocious opponent who kept a discipline over his members like few leaders before or since. He was always treated with respect and treated his colleagues the same. He loved the Senate and became its historian, writing the body's ultimate history in four volumes.
He was not the most charismatic leader the Democrats have ever had, but certainly he was the toughest and one of the most effective. He made the trains run on time -- and in the Senate, that's not an easy task. When he spoke, his words were meaningful and carried great weight. He was an extraordinary vote counter and always knew where his members stood on an issue or what was going on in their lives.
He knew the arcane rules of the Senate like the back of his hand and used them like a steel fist to get what he wanted or to stop what he opposed.
No one has ever served longer in the Congress or the Senate. He grew up in the poverty of his beloved West Virginia and never forgot where he came from or the people he left behind. West Virginia loved Sen. Byrd -- and that love was reciprocated many times over.
He returned that love by bringing more federal money, programs and jobs back home than anyone, because that's what he thought a senator should do. If he had his way, Washington, D.C., would be relocated to West Virginia. You can't drive on a road or look at a federal project in his home state and not know he was responsible for its existence.
In the last days of his storied career, he battled against the wars and rebuked the coal industry in his home state that he had long befriended. He did this because he thought they both were wrong.
Sen. Byrd had a career of fighting what he thought was wrong and battling to his last breath for what he thought was right.
He was a warrior and a fighter for the causes he believed were right for America and West Virginia.
He was warrior but never a hater, and for that he was beloved man. His beloved fiddle and voice are silenced, but his memory will live on and perhaps inspire others who will come after.
The opinions in this commentary are solely those of Ed Rollins.
FOLLOW THIS TOPIC