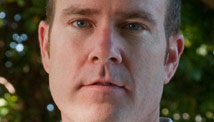 STORY HIGHLIGHTS
Michael Brune says $20 billion fund for spill compensation shows BP held responsible
He says well must be capped and Gulf restored, but also nation must end oil dependence
Obama knows this, he says, but must take real steps toward oil-free future
Brune: Americans tired of letting oil companies call shots, they are ready for change
Editor's note: Michael Brune is executive director of the Sierra Club and former director of the Rainforest Action Network.
(CNN) -- President Obama was right to focus first on the victims of the tragedy in the Gulf. The human and environmental costs to the region are beyond calculation, but the $20 billion liability fund for Gulf Coast residents that came out of his meeting with BP on Wednesday is the first real proof that the oil company will not just be blamed but also held fully responsible.
BP must compensate all of those affected, and the government has every right to insist that it does so.
In a sense, our nation faces three urgent crises. Most immediately, we need to cap the gushing oil well once and for all. As for the second crisis, President Obama has clearly committed to repairing the enormous damage that the oil has inflicted upon the Gulf region. His administration is also taking steps to improve safety regulations for offshore drilling.
While it's true that federal oversight of the oil industry has been far from adequate and that lax regulations have contributed to accidents and spills, a safer solution than tightening oversight would be a permanent moratorium on inherently risky offshore drilling.

Video: BP CEO testifies on Capitol Hill

Video: Brits react to BP CEO testimony

Video: Oil cleanup or scam alert?

Video: The $20 billion 'shakedown'
The third crisis, though, is perhaps the most challenging of all. We agreed with the president when he said, "The millions of gallons of oil that have spilled into the Gulf of Mexico are more like an epidemic." We must make sure we don't just treat the symptoms, but that we also find a cure -- ending our dependence on oil.
The president knows this. He said it plainly: "For decades, we have known the days of cheap and easily accessible oil were numbered. For decades, we've talked and talked about the need to end America's century-long addiction to fossil fuels."
What the president has not yet done, though, is lay out the specifics and take the lead. What exactly are the steps we know we can take now? How can government, business and individuals be part of the solution?
We know it will mean rethinking transportation, which is where the vast majority of the oil we consume is used. But we also know using existing technologies and efficiencies could slash that consumption dramatically if we simply had the political will to implement them.
We believe our nation could be completely off of oil in 20 years if, as the president put it, we stopped talking and accepted the challenge before us.
We are looking to President Obama for leadership, but the Senate, too, must now take up this challenge.
Bills like the comprehensive energy and climate-change one offered by Sens. John Kerry and Joseph Lieberman, and Sen. Jeff Merkley's plan to reduce oil consumption are already being discussed.
Taking these early steps is vital to the success of our ultimate goal: a clean energy future that works for America's middle class -- one that creates jobs, boosts our economy and protects our environment.
The BP oil disaster in the Gulf is a wake-up call. Americans are tired of letting oil companies call the shots. We are ready to stand up to the oil industry and to protect coastal communities and jobs. We're ready to move America off of oil and into a clean energy future.
Creating a clean energy economy won't be easy, but with the right leadership it can be done.
The opinions expressed in this commentary are solely those of Michael Brune.
FOLLOW THIS TOPIC