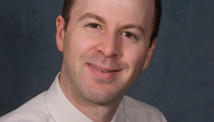 STORY HIGHLIGHTS
Adam Sonfield says health care reform guidelines should include full coverage for contraception
He says more contraceptive use would lead to more intended and healthier pregnancies
Many private, public (Medicaid) sectors provide such cost-free coverage, he says; it's cheaper
Sonfield: Such coverage could also cut abortions, provide policy Americans could agree on
Editor's note: Adam Sonfield is a senior public policy associate at the Guttmacher Institute. He is the managing editor of and a regular contributor to the institute's public policy journal, the Guttmacher Policy Review, and writes a quarterly Washington Watch column for Contraceptive Technology Update.
Washington (CNN) -- A little-noticed provision in the sprawling health care reform law enacted in March could greatly expand access to contraception by requiring insurance companies to cover it without any out-of-pocket costs.
The result would be fewer unintended pregnancies and abortions in this country and lower costs to the health care system from problems linked to poor pre-natal care and low birth weight.
But this potential will become reality only if the new health care law is implemented in a way that takes its cues on contraception from successful precedents in the public and private sectors. It must also heed the overwhelming evidence on the medical, social and economic benefit of contraception.
An amendment authored by Sen. Barbara Mikulski stipulates that beginning this fall, newly written insurance plans must cover preventive care and screenings for women free of the various types of cost-sharing typically required by insurers. These include copayments, percentage-based coinsurance and deductibles that must be met before coverage kicks in.
Lawmakers who sponsored the amendment made clear their intent that contraceptive services must be covered. However, the legislation leaves the final decision to the U.S. Department of Health and Human Services, under new, evidence-based guidelines it is charged with developing.
The decision to include contraception in this package should, in truth, be an easy one. Its overwhelmingly positive preventive health effect is well-documented: Women whose pregnancies are planned obtain prenatal care earlier than women with unplanned pregnancies, and they are less likely to experience fetal and maternal illness or have a low-birth-weight baby.
Coverage of contraceptive services, counseling and supplies without cost- sharing would extend these significant benefits to more women and their families by closing gaps in insurance coverage. It would also reduce the disincentive to seeking care that even modest cost-sharing can pose. (In fact, average copayments in employer-sponsored insurance have increased considerably over the past decade, from $29 in 2000 to as much as $46 in 2009 for many brand-name drugs, including some oral contraceptives.)
The ultimate result of better coverage would be more -- and more consistent -- contraceptive use leading to more pregnancies that are intended and planned and fewer unplanned pregnancies.
There are ample precedents from both the public and private sectors for including contraceptive services in basic preventive care. The U.S. health department's official preventive and public health goals for the nation, known as Healthy People 2010, specifically call for expanding access to family planning, and in particular expanding insurance coverage of contraception.
Already a number of federal and state health programs, including the Medicaid program for low-income Americans and the program that funds the nation's safety-net community health centers, recognize and require family planning services as preventive care. Medicaid, in fact, has for decades exempted family planning services and supplies from all cost-sharing requirements.
Major medical organizations such as the American College of Obstetricians and Gynecologists, the American Public Health Association and the March of Dimes have all long endorsed contraception in order to promote the health of women and newborns.
The social and economic benefits of preventing unintended pregnancy are significant, and include allowing women to complete their education and participate fully in the labor force. Contraceptive services are also highly cost- effective, with every $1 invested in publicly funded family planning services saving $3.74 in pregnancy-related Medicaid expenditures, according to a 2010 study by the Guttmacher Institute.
In the private sector, offering comprehensive coverage of family planning in insurance plans would at most cost just a fraction of a percent of overall premiums -- even without factoring in any cost-savings. One analysis by the National Business Group on Health estimates it costs employers 15 to 17 percent more when they fail to include contraceptive coverage in employee health plans.
Little wonder, then, that this group, which advises large employers on health policy, recommends all employer-sponsored health plans include contraceptive services free of cost-sharing as part of a minimum set of preventive care benefits.
One additional benefit that should appeal to Americans from across the political spectrum is helping women avoid unintended pregnancy has the potential to significantly reduce the need for abortion.
The two-thirds of sexually active U.S. women who use contraception consistently and correctly account for only 5 percent of all unintended pregnancies and abortions. Removing cost as one of the barriers to effective contraceptive use is not only a common sense policy, it truly marks the elusive common ground on abortion that many Americans are looking for.
In short, the case for ensuring family planning services are comprehensively integrated into women's preventive care and insurance coverage is compelling. More and better contraceptive use will lead to more pregnancies that are planned and wanted, which will lead to more women who are healthy during their pregnancies and whose babies are born healthy.
Who could argue with that?
The opinions expressed in this commentary are solely those of Adam Sonfield.
FOLLOW THIS TOPIC