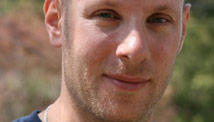 STORY HIGHLIGHTS
Jeff Pearlman says pitching a perfect game is great, but history forgets players who do it
Last night, history really made when Galarraga robbed of perfect game by ump's bad call
Pearlman: Galarraga threw near-perfect game, accepted ump's apology, is real hero
Editor's note: Jeff Pearlman is a columnist for SI.com.
(CNN) -- In this age of instant access, the list can be found anywhere. Everywhere.
"Men who have thrown perfect games."
The first to throw one was Lee Richmond, who on June 12, 1880, dominated the Cleveland Blues in a 1-0 victory for the Worcester Ruby Legs. Five days later (yes, five days later), another pitcher, the immortally forgettable John Montgomery Ward of the Providence Grays, held Buffalo hitless in a 5-0 triumph.
Over the next 130 years, 20 additional men have thrown perfect games, ranging from the elite (Cy Young and Catfish Hunter) to the solid (Mike Witt and Tom Browning) to the staggeringly mediocre (Charlie Robertson and Len Barker).
All are said to have made history.
All, to be blunt, did not.
By way of dictionary.com, "History" can be interpreted as "acts, ideas, or events that will or can shape the course of the future; immediate but significant happenings." If a man climbs the Empire State Building using only a banana and a half-eaten jar of Bloch & Guggenheimer pickles, history has been made. If a dog is born with 12 legs and speaks fluent Italian, history has been made. The BP oil disaster ... the Gaza-bound flotilla ... the first African-American president -- all unquestionably historic.
A perfect game? Neat. Cool. Dazzling. Noteworthy. Amazing.
But historic? When 22 others have accomplished the same feat, including two already in 2010? When 98 percent of die-hard sports fans can only name a handful of those pitchers on the list?
Uh, no.
Last night, however, thanks to a remarkable pitching performance combined with a tragic lapse of judgment, true history was made. When Jim Joyce, the first-base umpire for the Indians-Tigers game at Comerica Park, botched the call by calling the Cleveland Indians' Jason Donald safe with two outs in the ninth inning, he both robbed the Detroit Tigers' Armando Galarraga of a perfect game and handed him a genuine place in baseball -- and maybe even American -- lore.
Thanks to Joyce's blunder (one for which he deserves sympathy, not scorn), we will remember Armando Galarraga. We woke up this morning uttering his name; feeling his pain; praising his class in the wake of what was surely his darkest baseball moment. ("And he forgave Joyce!" I told my wife earlier today. "He really forgave the guy! Amazing!") We will tell our kids where we were when it happened, then follow up with the YouTube clip as proof of the achievement. He is our new Mookie Wilson. (And, regrettably, Joyce is our new Bill Buckner.)
The truth is, sports too often uses the word "history" to lift itself to unmerited heights. A team wins an NBA championship and the star bellows, "We made history, baby!" (A week later, WORLD CHAMPION T-shirts can be had on the Ross Dress For Less clearance rack for $4.95.) A quarterback sets a team record with his 35th touchdown, and the receiver cries, "I'm a part of history!" (One season later, the quarterback throws 36 touchdowns.)
You want real history? You want genuine history? Take a 28-year-old journeyman pitcher with a 20-18 lifetime record. Have him throw a perfect game, then have that perfect game taken away on a literal last-breath call. Watch him accept the umpire's apology afterward with class and heart; watch him hug the man as he cries in his arms; watch him earn the respect of a nation eternally longing for heroes.
Watch him become a singular beacon of righteousness.
That's Armando Galarraga.
That's a hero.
That's historic.
The opinions expressed in this commentary are solely those of Jeff Pearlman.
FOLLOW THIS TOPIC